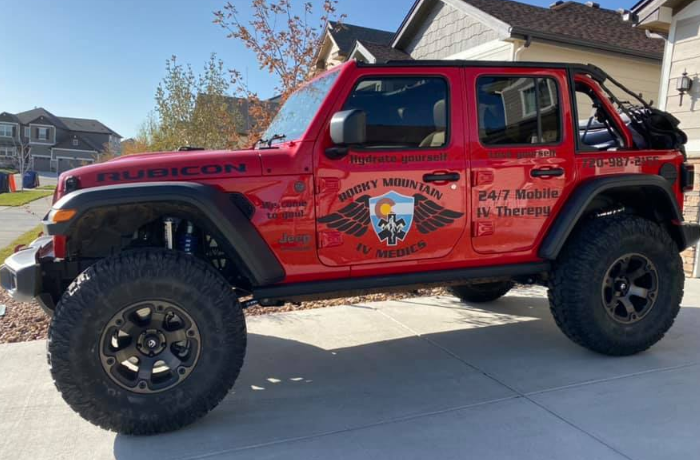 Aspen is world-famous for its skiing, but there are other attractions that visitors and locals enjoy year-round. Hiking, biking, and rafting are popular ways to explore the beautiful outdoors once the snow melts away and the colorful wildflowers bloom. And there's plenty to savor in town, from the vibrant dining scene to the many cultural arts events, such as the Aspen Music Festival and School.
You'll want to keep up with everything going on in Aspen, so it's important to stay on top of your health and wellness. Rocky Mountain IV Medics is the premier provider of mobile IV therapy in Aspen, CO. Try a treatment to ease symptoms associated with many common health concerns, or schedule regular sessions to enhance your overall sense of well-being. Book an appointment today! 
IV Therapy in Colorado's Wine Country
Aspen is located on the Western Slope, an area famous for its wineries. (There's a reason the Food & Wine Classic comes to Aspen every year!) 
But if you've enjoyed the wine a little too much, suffered the effects of altitude sickness, or caught a nasty cold or flu while you're in town, we provide IV therapy in Aspen that delivers results. We offer:
Convenient service: We come to your home, office, or hotel room, typically within an hour.
Expertise: Medical professionals perform all our IV treatments (learn more about our team).
High-quality IVs: We offer a range of IV therapy packages to choose from, made with medical-grade products. 
Personalized treatment: Customize your drip bag with extra supplements, vitamins, or medications for optimal results.
Contact us when you need mobile IV therapy in Aspen.
Uses of IV Rehydration
Therapy in Aspen
Who Is Eligible for IV Therapy in Aspen?
In Aspen, IV therapy is available for people who are 10 and older. 
Our IV drip bags contain saline solutions and ingredients such as vitamins, minerals, and supplements. The IV fluids are infused into your bloodstream so they get to work quickly, with maximum absorption. This can make IV treatment more effective than an oral medication, which loses absorbency as it makes its way through the digestive system.
Our mobile IV therapy in Aspen, CO can be used for:
Dehydration
Illnesses (colds, flu, etc.)
Hangovers
Altitude sickness
Chronic health conditions (migraines, allergies, etc.)
Jet lag
Anti-aging regimens
Athletic training
Fatigue
And much more!
We're here to help you feel your best! Contact us to learn more about mobile IV therapy in Aspen.
IV therapy can help with a wide range of issues!
How Much Does an IV Drip Cost in Aspen?
We're proud to offer affordable pricing packages for our IV services. Our IV therapy treatments typically range from $100 to $395, with no additional travel fees to your location. Extra IV supplements, additional saline, and intramuscular injections are also available with reasonable fees. 
We put our patients first at Rocky Mountain IV Medics. Experience everything mobile IV therapy in Aspen, CO, can do to support your overall wellness. Contact us to get started! Call (720) 987-2155, email us at contact@rockymountainivmedics.com, or book an appointment with our online form. 
Book Now!
This is the 1st item
This is the 2nd item
Serving Aspen & all suburbs!
Open 8AM-8PM, Sunday-Saturday