We're Hiring RNs and Paramedics to Join Our Team!
The Rocky Mountain IV Medics team creates positive change in people's lives with outstanding mobile IV therapy services. If making a meaningful impact by helping others is your career goal, we'd love to talk with you.
We're looking to fill our mobile IV nurse contractor positions with RNs and paramedics who are experts in IV treatment. The ideal candidate should uphold the highest professional standards while providing each patient with personalized care.
Our IV nurse contractor positions offer tremendous potential for growth and earnings. If you're ready for an exciting and fulfilling new career outside of a hospital setting, contact us today!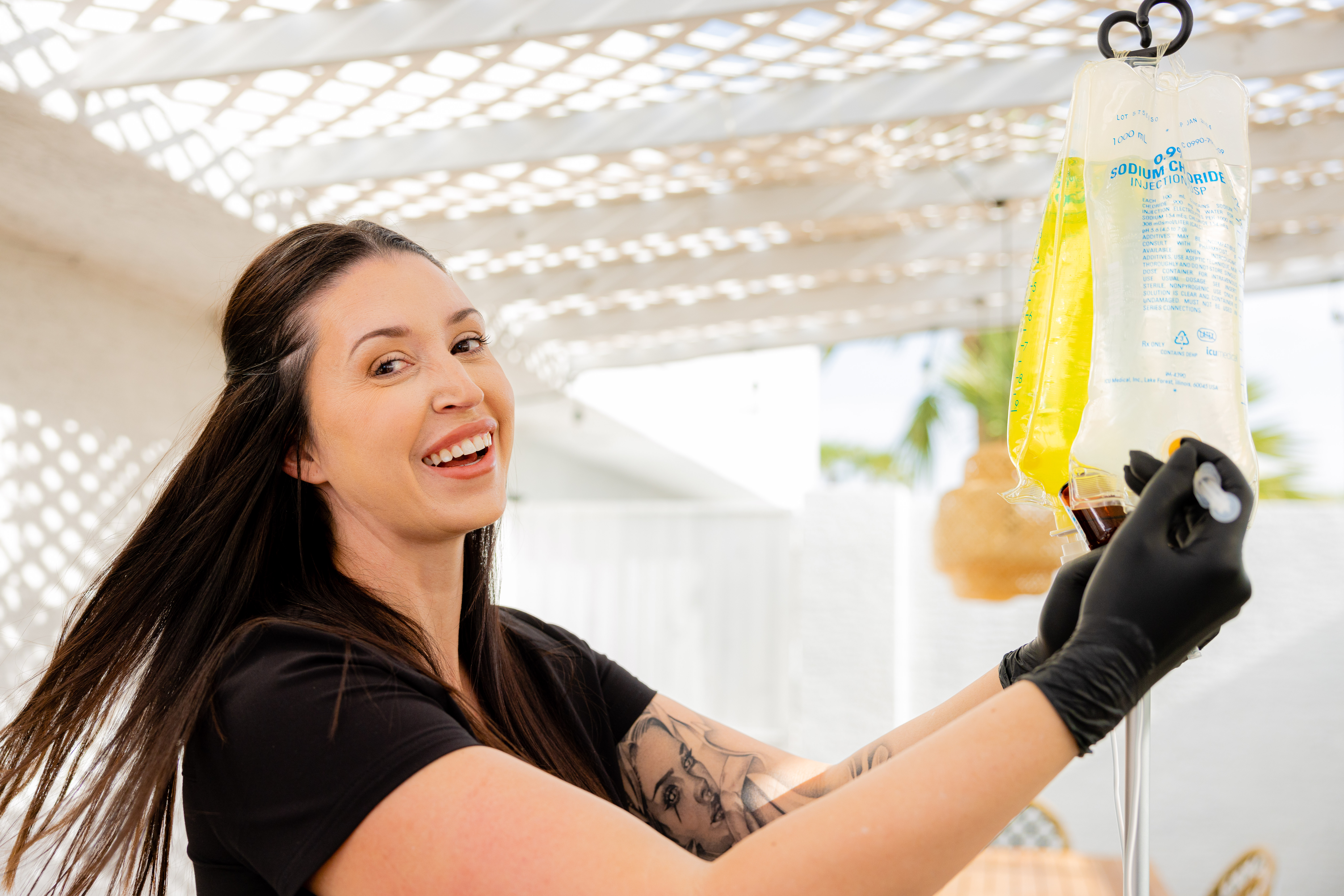 Required Qualifications:
Current unrestricted RN license in the state of Colorado or compacted state
Current BLS
Current unrestricted driver's license
Possesses the ability to do basic drug calculations with accuracy
Preferred Qualifications:
Experience in ER, SWAT or Critical Care
Proven expertise in IV starts
Can travel to different locations each day
Enjoys working with people
Comfortable working independently in the patient's home
Self-starter that can perform tasks efficiently and accurately
Easily navigates new technology platforms
Possesses the ability to access resources and problem solve independently
What We Do
When you take an IV therapy contract position with Rocky Mountain IV Medics, you're joining a premier provider of mobile IV treatment. We serve multiple locations throughout the state of Colorado.
We are a mobile IV company that performs infusions at patients' homes, offices, or other locations so they can feel better faster. Mobile IV Nurses is renowned for using medical-grade, high-quality products that feature powerful vitamins, minerals, supplements, electrolytes, and medications. Our IVs treat symptoms associated with illnesses, hangovers, acute and chronic medical conditions, and other health issues. (You can see our list of services here.) Our team of RNs and paramedics performs IV therapy under the medical direction of a physician.
All of our IV nurse contractor positions in Colorado are offered on an independent contractor basis. You receive generous financial terms as part of the arrangement, as well as the satisfaction of managing your own operations, which can include tracking your mileage and supplies. A significant amount of driving is involved in these nurse IV contractor positions.
Not looking for a position in Colorado right now? Our two sister companies also have several opportunities to establish mobile IV nurse careers.
Ready to Apply?
Mobile IV Nurses is now hiring experienced and enthusiastic registered nurses, paramedics and other medical professionals to join our growing company. If you're interested, please email us at careers@rockymountainivmedics.com with your resume. We look forward to you joining the team!
Not in Colorado? Apply to Our Other Locations!