High-quality, results-oriented IV therapy starts with the saline solution inside your drip IV bag. This is the all-important carrier for the vitamins, minerals, and supplements that are infused into your body. Rocky Mountain IV Medics specializes in the best saline IV therapy, with electrolyte-rich fluids supplying premium hydration. Call us when you need rapid relief with IV therapy that uses medical-grade ingredients, including saline solutions, you can trust. Schedule an appointment online today.
Purely Saline IV Package - $100
We want everyone to experience the transformative benefits of IV therapy. That's why we've created our most affordable package featuring 1,000 cc of normal saline IV fluids. For just $100, one of our medical professionals will provide IV treatment in your home, office, or other convenient location. This service is available at locations throughout Denver and the surrounding areas, including Aurora, Colorado Springs, and Boulder.
The Purely Saline IV Package
Purely Saline IV bags are great all-purpose treatments. This drip IV works well for anyone, especially people who may have certain allergies or intolerances to typical IV ingredients. The $100 cost for this package includes travel fees within our service areas.
What Is an IV Saline Solution?
A normal IV saline solution contains only two components: sterile water and salt (also called sodium chloride). At Rocky Mountain IV Medics, we use one of the most common normal saline solutions, which is known as 0.9% sodium chloride. 
This type of IV solution is categorized as an isotonic crystalloid solution. Crystalloid refers to the tiny particles of sodium chloride in the fluid. These particles are small enough to pass from the blood into the body's tissues and cellular membranes. Isotonic means the solution can help balance fluid levels both inside and outside cells, making it ideal for rehydrating and replacing fluids lost from dehydration, illness, or other medical conditions. 
Saline IVs are versatile. They can be used on their own, like in the Purely Saline package, or you can add nutrients, supplements, or medications to them in varying combinations to achieve particular treatment goals.
When Is a Saline Drip Used?
The human body, which is about 60% water, needs the proper amount of fluids to function at its best. These fluids have sodium and chloride that keep the body's cells and tissues hydrated. Sodium is also used to maintain muscle movement, nervous system responses, and other cellular processes. Chloride is necessary for regulating your acid-base balance, which is integral to many of the body's biological reactions.
It's evident that we need to maintain good hydration in the body for good health. However, we lack these necessary fluids when we're dehydrated. So saline IV bags with the 0.9% sodium chloride solution are often used to restore hydration—and optimal function—to the body.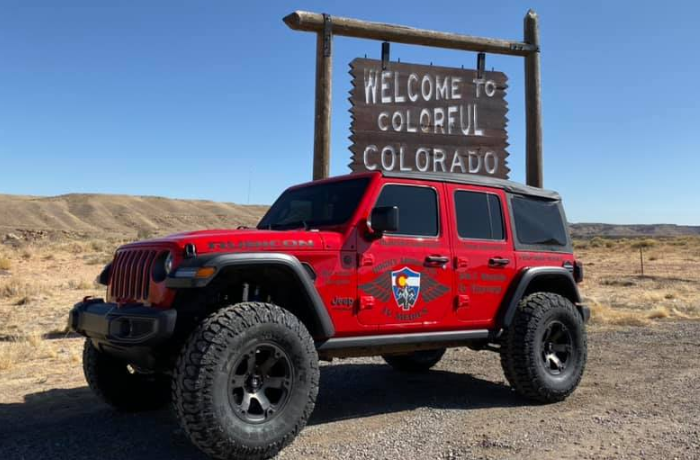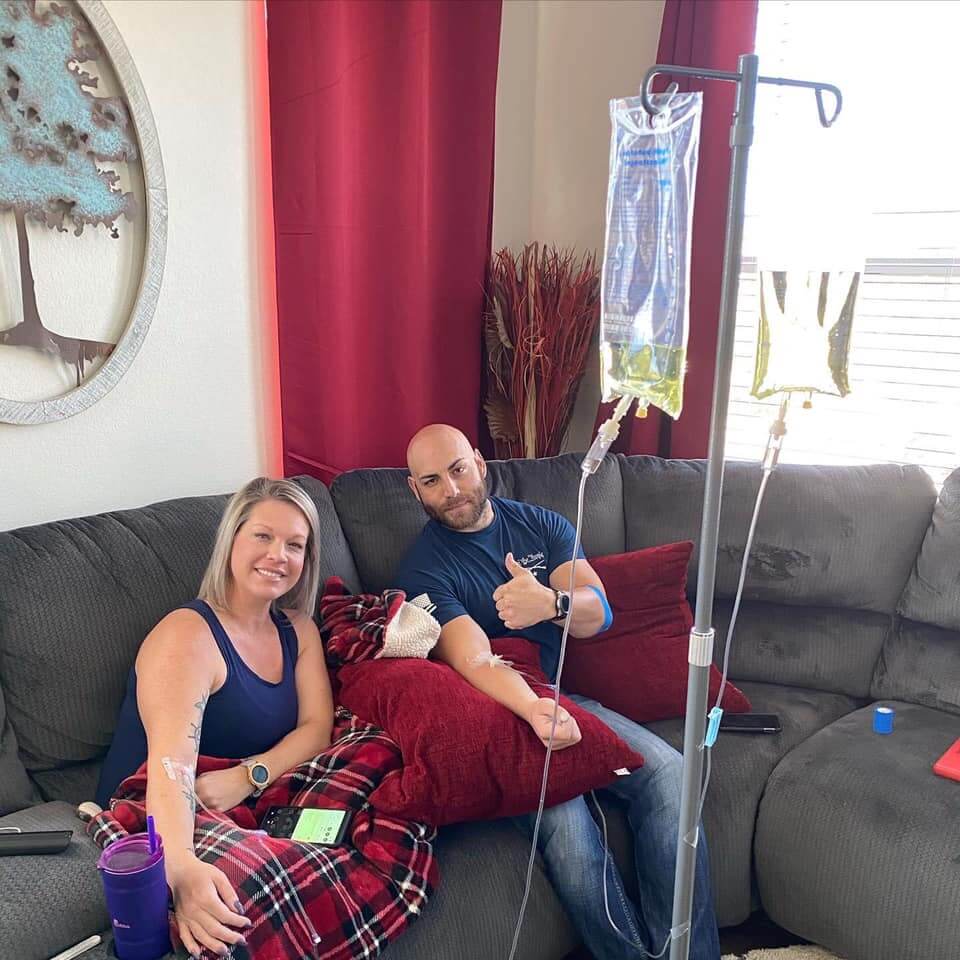 Who Needs a Saline-Only IV?
This treatment is ideal for:
People with allergies or sensitivities 
Anyone who needs simple rehydration
Newcomers to IV therapy looking for an entry-level option
Saline IV Symptom Relief
Our IV saline solutions can alleviate dehydration symptoms linked to:
Hangovers
Colds, flu, and other viral illnesses
Chronic medical conditions such as diabetes or migraines
Available Add-Ons for Your Saline IV
Customize your IV treatment with these add-ons in your IV saline solution, available for a small fee:
Try a Saline IV at Home with Rocky Mountain IV Medics
Rocky Mountain IV Medics uses top-of-the-line normal saline IV fluids in our Purely Saline package. When you order saline IV therapy from us, one of our skilled and experienced medics will come to your home to deliver this hydrating package. Feeling better has never been easier.
Experience the best in IV therapy, from outstanding patient care to our VIP program that offers special deals and promotions. Schedule your appointment today: Call/text (720) 987-2155 or contact our team online.