Our most affordable package includes 1000cc of normal saline. For $100, one of our medics will provide at-home IV service with a hydrating solution. We offer this package throughout Denver and the surrounding areas, including Aurora and Boulder.
Cost of IV Saline Solution
$100
---
We offer the IV Saline Solution in beyond. Our service area spans from Denver and the surrounding areas, including Aurora and Boulder.
The IV Saline Solution costs $100. This cost covers the travel fee to our service areas.
What Is an IV Saline Solution?
Normal saline consists of sterile water and sodium chloride — salt. One of the most common types of saline solutions for IVs contains 0.9% sodium chloride. A saline solution can serve as a standalone IV formula or deliver nutrients in combination with other compounds.
The medical field considers normal saline an isotonic crystalloid solution. As a crystalloid solution, it includes small particles — sodium chloride — that easily enter cells and tissues from the bloodstream. Its isotonic nature means that it adds fluids to the areas inside and outside the cells.
When Do Medical Professionals Use Saline?
Medical professionals provide 0.9% saline solution when the IV recipient needs hydration. The cells in your body use a watery fluid that contains sodium and chloride to keep your tissues hydrated and maintain your fluid balance. Saline solution restores this fluid to help your body handle its related functions. Sodium also supports cell processes, such as muscle movement and nerve impulses. Meanwhile, chloride manages your acid-base balance.
Because of these benefits, normal saline maintains the body's fluid levels and electrolytes. The human body consists of about 60% water, making hydration essential to everyday function. Sodium chloride and water support your body's natural functions by restoring your fluid balance.
Who Typically Receives a Saline-Only IV?
People who have allergies or sensitivities to certain compounds or need pure hydration choose our Purely Saline package. It works as a great entry-level option if you want to try out the benefits of IV therapy. By delivering saline solution directly to your bloodstream, saline IV therapy helps you get hydrated quickly to alleviate a variety of symptoms.
Symptoms Alleviated With Normal Saline
Dehydration has a connection to a variety of health conditions and symptoms. By restoring your body's fluids, a saline solution can alleviate dehydration issues associated with:
Hangovers: Dehydration causes many of the symptoms associated with hangovers. Saline IV therapy relieves dehydration and restores electrolytes to target your hangover.
Colds and the flu: Viral illnesses that involve vomiting and a fever can cause dehydration that exacerbates symptoms. A saline IV can help you stay hydrated while sick to help you recover.
Athletic recovery: After intense athletic activity, you need to restore your body's fluids and electrolytes. You can do just that by receiving saline IV therapy.
Morning sickness: If morning sickness has you feeling dehydrated, you can quickly hydrate with saline IV therapy. Saline IV therapy also contains no additional medicine for safety during pregnancy.
Available Add-Ons for Your Saline IV
For an additional fee, you can get these add-ons for your saline therapy:
B vitamins and vitamin C
Minerals such as magnesium, zinc and glutathione
Medications for pain, nausea or allergies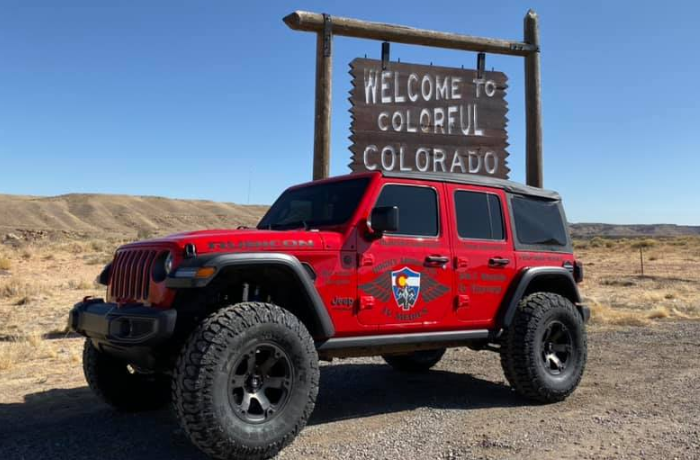 Schedule Saline IV Therapy at Home
When you order saline IV therapy from Rocky Mountain IV Medics, one of our medics will come to your home to deliver this hydrating package. Simply contact our team today or call/text 720-987-2155 to request a visit.