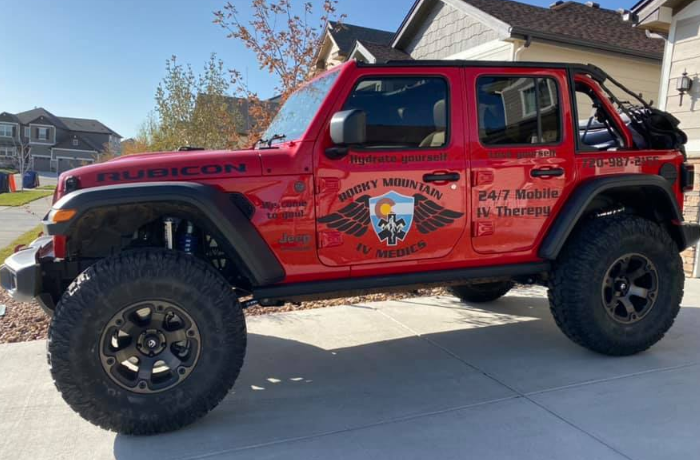 Residents of Boulder, Colorado, enjoy scenic views and plenty of outdoor activity. Whether you are a fan of hiking mountains, visiting restaurants or going to see live music and entertainment, there's something for everyone here. After spending hours in the great outdoors, there's a good chance you may feel some level of exhaustion or dehydration.
Rocky Mountain IV Medics is a mobile therapy service that administers hydration treatments. We are a group of dedicated paramedics that visit your home to help you cope with common symptoms of migraines, hangovers, colds and more. Our services give an all-new name to the concept of an IV drip, as there is virtually no need to visit your local ER or doctor's office for relief.
We are happy to extend our services to those in the Boulder area as we visit homes within a 20-mile radius around Denver. Simply call in and we'll be on our way within the hour!
Uses of IV Rehydration
Therapy in Boulder
Rocky Mountain IV Medics aim to alleviate feelings of discomfort linked to dehydration. Our services help with a wide variety of conditions that leave you home from work or school for days on end. One of the most common uses for our rehydration therapy is to help you bounce back from the flu or the common cold.
People often think, "Why not just drink water or juice?" The truth is, the human body is slow to absorb the vitamins and minerals we need for proper functioning. Our paramedics distribute custom IV drips that deliver nutrients directly into the bloodstream for efficient uptake.
From feelings of weakness to aching muscles, Rocky Mountain IV Medics offers quick solutions for ages 12 and up. We assess your symptoms and learn more about your lifestyle to adjust our treatments accordingly. Rocky Mountain IV Medics frequently provide treatments for the following:
IV therapy can help with a huge range of issues!
Soreness from athletic training
Cancer
Cramps
POTS syndrome
Food poisoning
And more!
We Come Right to Your Home
At Rocky Mountain IV Medics, we pride ourselves on convenience for our clients. The days of waiting in line at the doctor's office are over since we come straight to you. No one wants to drive when they're feeling under the weather, so signing up for your first treatment is as simple as making a phone call.
Why visit local IV bars when you can stay at home? After calling in and describing your symptoms, we'll send out one of our paramedics as soon as possible. We arrive promptly and will make recommendations for IV drips after examining your vital signs. Rocky Mountain IV Medics is flexible, and we bring you competitive prices that start at just $100.
Contact Rocky Mountain IV Medics for Rehydration Treatments
Tired of feeling exhaustion or weakness from dehydration? Rocky Mountain IV Medics wants to alleviate your symptoms so that you can get back to your daily routine in Boulder, CO. If you're interested in learning more about our treatments, be sure to call or text us today to schedule your appointment!
Book Now!
Serving Boulder & all suburbs!
Open 8AM-8PM, Sunday-Saturday