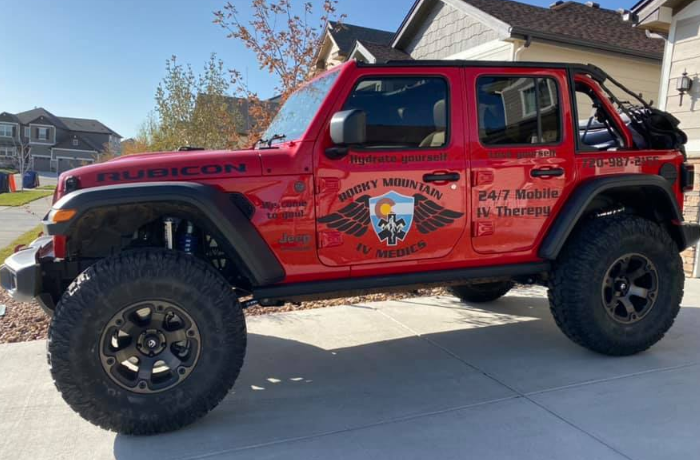 Aurora, Colorado, is widely known for its beautiful outdoor sights, shopping, entertainment, and craft breweries. People living in this area spend a great amount of time outdoors since hiking trails and bike routes are easily accessible. Both residents and those on vacation come to Aurora for a number of tourist attractions such as Cherry Creek State Park and the Rocky Mountain National Wildlife Refuge. If you want to get the most out of your experience, you're going to need to monitor your health and stay hydrated.
Rocky Mountain IV Medics is an at-home mobile therapy service. We perform IV hydration treatments to combat the symptoms of migraines, altitude sickness, colds, and more. Our paramedics travel to residential and commercial spaces around Denver to help clients alleviate discomfort without having to drive to IV bars, emergency rooms, or medical facilities.
All you have to do is give us a call, and our professionals will head to your address within an hour!
Applications of IV Rehydration Therapy Near Aurora, CO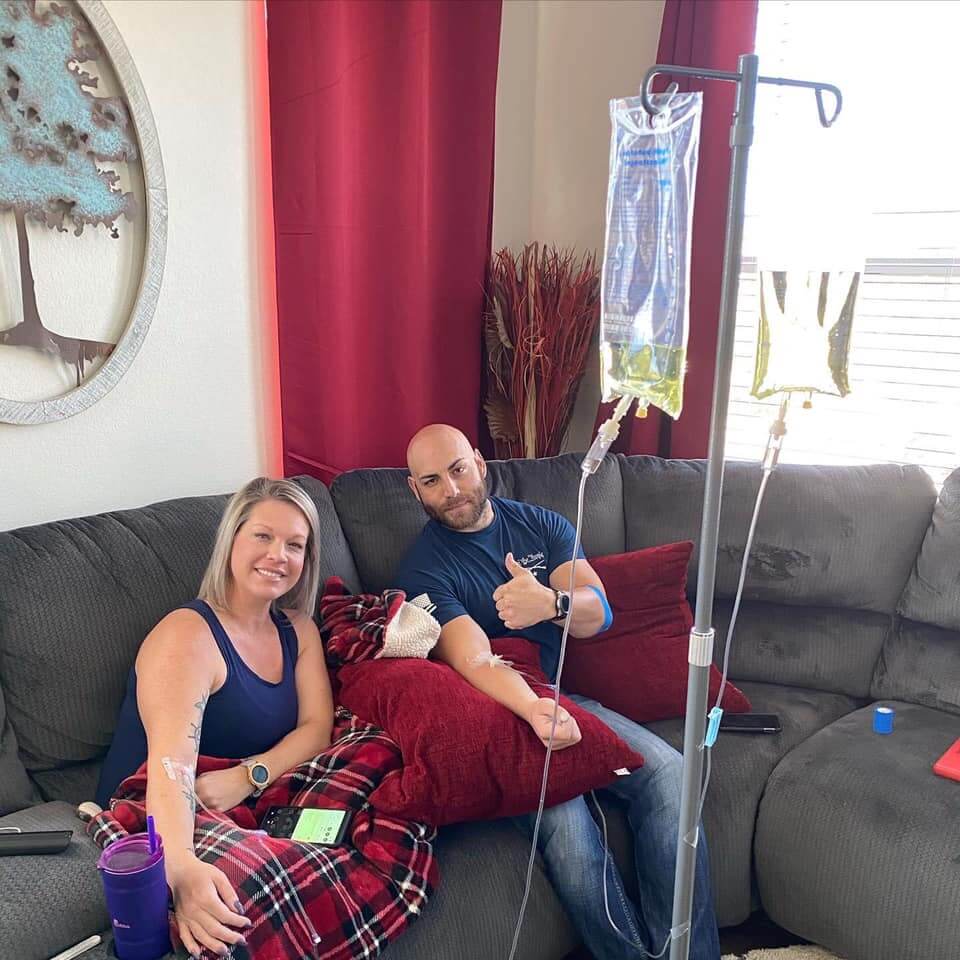 Our services are appealing for teens, college students, retired individuals, and beyond. We help you cope with dehydration symptoms linked to illness, exhaustion, and even sports training. The human body is slow to absorb nutrients through the digestive system, so we administer antioxidants, vitamins, and minerals directly into the bloodstream.
Paramedics at Rocky Mountain IV Medics focus on your symptoms to craft an appropriate treatment plan. We provide our services to patients 12 years and older, and we'll introduce you to custom packages for workout preparation, recovery, and boosting the immune system. A number of our clients' schedule IV drips to manage muscle cramps, morning sickness, flu season and food poisoning, but other applications encompass:
IV therapy can help with a huge range of issues!
POTS syndrome
Cancer symptoms
Lack of energy
Nausea
Weight reduction surgery
Colonoscopy recovery
And so much more!
Our Paramedics Visit Homes and Offices in Aurora
Rocky Mountain IV Medics extends our services within a 20-mile reach of Denver. We optimize our treatments for convenience, meaning there is virtually no reason to wait in lines at local IV bars. Simply call our representatives to schedule your appointment, and your path to recovery begins in no time.
Showcasing competitive prices and a full list of add-on vitamins, our services save you both time and money. IV treatment packages cost between $100 and $175. Read up on any of our IV drips online and know that we display everything that's included with your visit. The price you see is the price you pay.
Unsure which package is best for your dehydration symptoms? The Myer's Cocktail is one of our best-sellers, containing traces of Vitamin B12, Vitamin C, Zinc, and Magnesium. All of our paramedics are willing to recommend treatments after discovering more about your lifestyle, condition and vital signs.
Call or Text to Schedule Your First Appointment
Are you feeling run-down from the burdens of dehydration symptoms? Rocky Mountain IV Medics are proud to serve Aurora and nearby locations in Colorado with IV drip therapy services. We'll help you live life to the fullest by replenishing the fluids and nutrients your body requires for healthy functioning.
Feel free to give us a call at 720-987-2155, or complete our contact form online to schedule an appointment today!
Book Now!
Serving Aurora & all suburbs!
Open 8AM-8PM, Sunday-Saturday