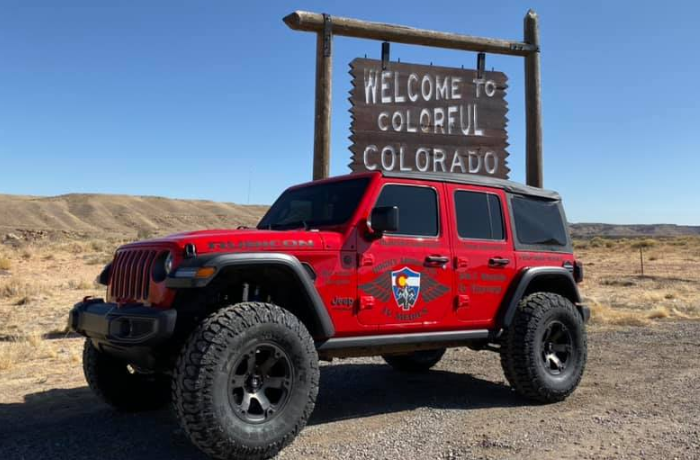 There are plenty of places to play in Centennial, whether you're taking the family to Centennial Center Park for a day full of fun or partying with friends during a night out at Topgolf. But too much fun may wear you out, and that's when you need to recharge with Rocky Mountain IV Medics and our mobile IV therapy in Centennial.
Our IV therapy packages are versatile, so you can use them for just about anything. Need to rebound from flu symptoms, manage the effects of a migraine attack, or support your athletic conditioning before a big event? IV therapy can do all that and more. Book an appointment in Centennial when you need to feel your best.
Uses of IV Rehydration
Therapy in Centennial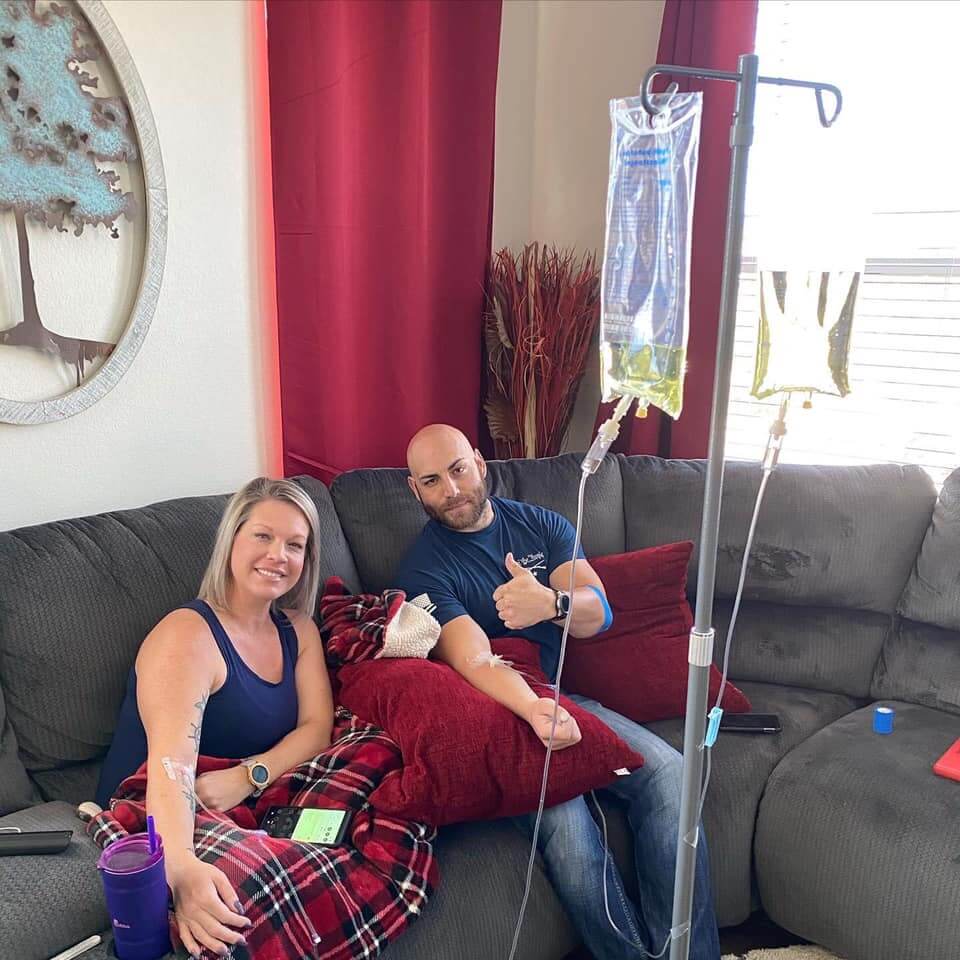 Uses of IV Rehydration Therapy in Centennial
If you've ever been dehydrated, you know how terrible it can feel. Dehydration is a fairly common health concern. You can get dehydrated after completing a strenuous workout in hot weather, as a side effect of a draining illness such as the flu or food poisoning or as a result of a persistent health issue like migraines. 
The problem is, dehydration zaps your physical and mental strength because your body is low on fluids, as well as vitamins, minerals, and electrolytes. You need to replenish those fluids to feel better, and IV therapy does a highly effective job at providing vitamin-rich hydration because it's infused into the bloodstream. 
We help patients 10 years and older discover the right IV therapy for the best results. Our packages address many issues, including:
IV therapy can help with a wide range of issues!
Every IV infusion is administered by one of our experienced medical professionals (learn more about our team). They go the extra mile to ensure you get the right type of IV therapy that will deliver the most benefits. And you're in good hands, thanks to their thorough attention to detail and commitment to patient care. 
You can get an IV drip at your home, office, hotel room, or many other sites in the locations we serve. Enjoy the superior level of quality and service with our mobile IV therapy in Centennial, CO.
Types of IV Therapy Services Offered by Rocky Mountain IV Medics in Centennial
We offer versatility and flexibility with our comprehensive menu of IV treatments. Try us for IV therapy in Centennial when you want fast and effective treatment that relieves symptoms or helps you achieve your lifestyle goals. Here are just some of our services:
Hydration Therapy
If your body has lost precious fluids, you need to rehydrate and rebalance. A saline-only package is a simple way to give your body the fluids and electrolytes it needs; we also offer packages where you can add your choice of vitamins or minerals for customization.
Vitamin Therapy
Vitamin deficiencies can take a toll on your health, causing a range of symptoms. You can supplement your levels with vitamin therapy, which works better than pills or tablets because IV fluids are rapidly absorbed into the bloodstream. Plus, you can choose different vitamins to target various health needs; try vitamin C for immune support, for instance, or B12 for increased energy.
Hangover Cure
Hangovers are no fun, so you want to rebound as quickly as possible. IV infusions can relieve symptoms associated with hangovers, such as fatigue, head pain, and nausea, while also increasing your energy levels so you can feel like yourself again.
Immune Support
This type of IV therapy is your secret weapon when battling an illness. It alleviates dehydration (a common side effect of a flu, for instance) and helps you feel better as you fight off what's ailing you. The vitamins and minerals in an immune support IV give your body vital nutrients as you heal and recover.
Migraine Relief
A migraine attack can be debilitating. IV infusions can help lessen the pain when they contain ingredients such as magnesium and B vitamins that can reduce symptoms, as well as strong pain-relieving medications. Many people contact us at the first sign of a migraine attack to help lessen the severity of their symptoms.
IV Therapy at the Home or Office
When you contact Rocky Mountain IV Medics for an appointment, we'll come to your home, office, or other convenient location within an hour of your initial call. One of our friendly team members will check your vital signs, ask about your health history and current symptoms, and make sure you're comfortable as your infusion begins. They'll also monitor you during the 45- to 60-minute session, and then you can resume your normal activities. 
Every infusion uses high-caliber drip bags with the best ingredients. For instance, try the popular Myers' Cocktail, which contains vitamins C and B12, B complex vitamins, magnesium, zinc, and the antioxidant glutathione. Or get an NAD+ treatment, which replenishes the NAD produced by your body to provide cellular fuel. Our IVs range from $100 to $395, and you can add optional vitamins or medications to your IV for $25 each:
Amino Acid Blend
B Complex
Biotin
Glutathione
Magnesium
L-Carnitine
Taurine
Vitamin B12 (methylcobalamin)
Vitamin C
Zinc
Benadryl (diphenhydramine)
Pepcid (famotidine)
Reglan (metoclopramide)
Toradol (ketorolac)
Zofran (ondansetron)
We also offer a VIP program so you can be the first to learn about special deals and promotions! 
Schedule Mobile IV Therapy in Centennial
Rocky Mountain IV Medics is the leader in mobile IV therapy in Colorado, with several locations to serve you. Book an appointment online to experience the exciting world of mobile IV therapy.