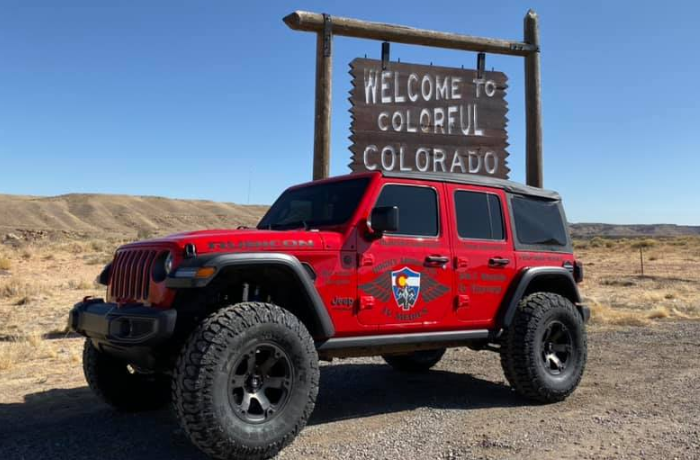 If you've ever visited Colorado Springs or live in the area, you know there's no shortage of things to do. Colorado Springs is revered as one of Colorado's most popular vacation destinations, thanks to its proximity to historic treasures, attractions and breathtaking natural sights. Whether you're planning a trip to the new Axe & Oak whiskey distillery, a casino in Cripple Creek or planning a whitewater rafting excursion on the Arkansas River, you're sure to get your fill of outdoor thrills and cultural activities. 
At Rocky Mountain IV Medics, we want you to enjoy all that Colorado Springs has to offer. If you find you are feeling nauseous, dehydrated or even just a little "off," our team of paramedics is here to help with in-home IV therapy.
With mobile IV packages starting at $100, 24/7 physician access and a team with decades of experience, you can rest assured that you're in good hands when you choose Rocky Mountain IV Medics. We will travel to you to administer IV therapy in your home, hotel room or office, and get you feeling better in less than an hour.
Myers' Cocktail - The Best Seller in Colorado Springs
The most popular IV we offer in Colorado Springs is the Myers' Cocktail IV. This package is known for knocking out lingering symptoms of hangovers, illnesses and more. Our patients rave about the Myers' Cocktail, as it helps them beat their toughest migraines, nausea, and more.
The Cost of IV Therapy in Colorado Springs 
Whether you need IV therapy in your Colorado Springs home, office or hotel room, Rocky Mountain IV Medics is here to help. We offer IV therapy treatments at competitive prices — anywhere from $100 to $395 — to help you get back to feeling your best in no time. 
Customize any of our hydration therapies with IV vitamins and add-ins at $25 a piece for additional vitamins, minerals and antioxidants. You can also complement any IV therapy treatment with a saline package for $50.
Choose from the following IV therapy options in Colorado Springs and get a blast of vitamins, fluids, nutrients and antioxidants:
Myers' Cocktail IV Hydration Package — $195

Ultimate Myers' Cocktail Premium Package — $295

Gold Package IV Hydration — $175

Silver Package IV Hydration — $150

Bronze Package IV Hydration — $125

Purely Saline In-Home IV — $100
IV Hydration for Your Busiest Days
Busy days require energy, and IV hydration can give you just that.  The blast of vitamins and fluids can help rehydrate your body and have you feeling 100% for a big day you may have planned.  Past customers of Rocky Mountain IV Medics have used our services to fully hydrate before:
A day horseback riding in the mountains
Jeeping across the Pike's Peak trails
Whitewater rafting
Enjoying the day at local bars for a bachelor or bachelorette party
Exploring old mines
Visiting local museums such as the Western Museum of Mining and Industry
This is the 1st item
This is the 2nd item
Serving Colorado Springs & all suburbs!
Open 8AM-8PM, Sunday-Saturday
Get In-Home IV Therapy Service Throughout the Colorado Springs Area 
Rocky Mountain IV Medics serves Colorado Springs and other cities within a 20-mile radius of Denver. Our experienced team of paramedics provides in-home therapy to those needing fast relief, and can help you customize any IV drip therapy to address your specific symptoms. Reach out to Rocky Mountain IV Medics with any questions, and call or text (720) 987-2155 to book your IV therapy appointment, or simply use our online booking form!
Don't waste time feeling dehydrated, fatigued, nauseous or less than your best — get on-demand IV therapy in Colorado Springs today. 
A Crowd Favorite in Colorado Springs
Rocky Mountain IV Medics has served the Denver region since our opening in 2019, and in 2020 we've expanded our services to Colorado Springs.  We hire only the best.  Our team is made up of IV professionals with a true dedication to helping our patients feel better, all while providing the highest-level of customer service possible.
Because of our team's commitment to our patients, we've received over 50 raving reviews online in the past year and have 5-star ratings on Google, Facebook, and Yelp! Try Rocky Mountain IV Medics for yourself to experience what all of the buzz is about!