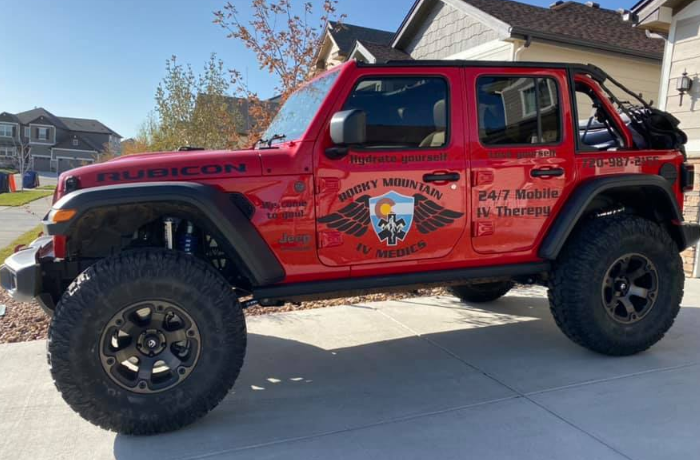 Locals and visitors from all over the world come to Breckenridge and Vail for the legendary skiing. But jet lag, altitude sickness, dehydration, and fatigue can all ruin a great day on the slopes. However, you can get in all the runs you want when you call on Rocky Mountain IV Medics for mobile IV therapy in Breckenridge and Vail. 
Book an appointment with us, and in about an hour, we'll be at the location of your choice, whether it's your home, hotel room, or office. We supply Vail and Breckenridge IV hydration rich in vitamins and minerals that promote vitality and energy. Learn more about our team and their expertise in IV therapy.
IV Therapy in Colorado's Ski Country
Breckenridge and Vail are renowned for world-class skiing, with luxurious resorts, breathtaking scenery, and thrilling and challenging terrain for outdoor enthusiasts. 
In Breckenridge and Vail, IV therapy can be used in many different ways. Some visitors book a treatment as soon as their plane lands to prevent jet lag from slowing them down. Others turn to IVs to rehydrate if they've been going hard on the slopes. 
But IVs are effective for many other health concerns, too, such as:
Cold, flu, and other illnesses
Hangovers
Morning sickness
Nausea
Workout conditioning and recovery
Anti-aging
Weight-loss support
Chronic medical conditions such as allergies or migraines
IV treatment works quickly because the fluids are thoroughly absorbed when infused into the bloodstream. Contact Rocky Mountain IV Medics for high-quality IV hydration in Breckenridge and Vail.
Uses of IV Rehydration
Therapy in Breckenridge and Vail
Who Is Eligible for IV Therapy in Breckenridge and Vail?
IV treatment is available for people who are 12 and older or weigh at least 100 pounds. In Vail and Breckenridge, IV hydration can help you:
Get symptom relief from a bout of the flu.
Rebalance your body's fluid levels with premium hydration.
Recover from the symptoms of too much sun exposure.
Rebound from hangover symptoms.
Slow down the signs of aging mentally and physically.
Feel energized and focused.
Manage the symptoms of a migraine attack.
And much more!
All of our drip IV treatments use medical-grade ingredients. You can also customize your treatment by enhancing the drip bag with extra vitamins, minerals, supplements, or medications. This personalized attention to detail is one reason why we're the leader in mobile IV therapy in Breckenridge and Vail, CO.
IV therapy can help with a wide range of issues!
How Much Does an IV Drip Cost in Breckenridge and Vail?
Rocky Mountain IV Medics' IV treatments range from $175 to $395, which includes travel fees to your location. Choose any of our convenient payment options to make IV therapy simple and seamless.
The benefits of using Rocky Mountain IV Medics include:
Responsive and reliable service from many locations throughout Colorado.
IV treatments performed by experienced medical professionals, including paramedics and registered nurses.
A diverse menu of drip bag treatments and customization options.
Warm and compassionate patient care.
IV therapy that follows best practices and meets the highest safety standards.
Book an appointment with us for outstanding mobile IV therapy in Breckenridge and Vail, CO.
How to Book a Mobile IV in Breckenridge and Vail
Give your body what it needs to function at its best. Rocky Mountain IV Medics services in Breckenridge and Vail the surrounding area with IV treatment that promotes vitality and vibrancy.

Contact us today to get started! Call (720) 987-2155, email us at contact@rockymountainivmedics.com or schedule an appointment online.
Book Now!
This is the 1st item
This is the 2nd item
Serving Morrison & all suburbs!
Open 8AM-8PM, Sunday-Saturday