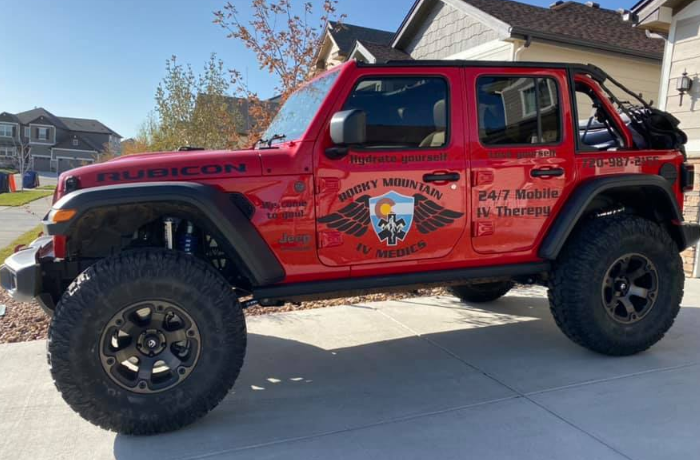 Durango is the epitome of Colorado living with its beautiful scenery, historic downtown, thriving cultural scene, and, of course, all the activities to enjoy in the great outdoors. With so much to do, you've got to stay on top of your health so you can savor it all. Support a vibrant sense of wellness with IV therapy in Durango from Rocky Mountain IV Medics.
Book an appointment with us for fast and responsive mobile IV therapy. We'll come to your home, office, or hotel room, typically within an hour, to provide an infusion of high-quality vitamins and minerals. IV fluids enter the bloodstream for maximum absorption so you can feel the powerful effects as soon as possible. Contact us to learn more about our team and book an appointment for outstanding mobile IV therapy in Durango.
Uses of IV Rehydration
Therapy in Durango
IV Therapy in Southwest Colorado
How do you spend your days in Durango? Snowboarding at Purgatory Resort, white-water rafting the Upper Animas, or hiking the Weminuche Wilderness? In Durango, IV therapy optimizes your health so you can truly enjoy what you love to do here.
Rocky Mountain IV Medics offers several IV therapy packages for several health concerns, including:
Illness (Cold, flu, etc.)
Dehydration
Altitude sickness
Jet lag
Morning sickness
Workout conditioning and recovery
Weight-loss support
Anti-aging regimens
Chronic medical conditions such as migraines or allergies
Contact us when you need effective IV therapy in Durango.
Who Is Eligible for IV Therapy in Durango?
You can try IV therapy with Rocky Mountain IV Medics if you are 12 years or older or weigh at least 100 pounds. Our mobile IV therapy in Durango, CO, can help if you are:
Trying to get back on your feet after the flu.
Dehydrated after a day of skiing the San Juan Mountains.
Having too much fun exploring the city's nightlife.
Creating a maintenance routine to help slow down the signs of aging.
Managing allergy symptoms during the beautiful spring and summer months.
Plus much more!
Personalize your IV drip treatment with a customizable blend of vitamins, minerals, supplements, and medications that give your body what it needs. We use our wide-ranging medical experience to develop the most beneficial IV treatment for you.
IV therapy can help with a wide range of issues!
How Much Does an IV Drip Cost in Durango?
Our IV packages typically range from $175 to $395 and that includes travel fees to your location. Just provide us with a major credit card or another convenient form of payment, and you're ready to go!
With Rocky Mountain IV Medics, you get:
Prompt treatment in any of our multiple service areas in Colorado.
The expertise of our paramedics and registered nurses.
Top-notch, medical-grade ingredients like the kind used in hospitals and doctor's offices.
Warm, professional treatment that exceeds our high standards for safety and patient care.
Live your best life in Durango and feel healthy and strong with IV treatment that works for you. Book an appointment for the best mobile IV therapy in Durango, CO.
How to Book a Mobile IV in Durango
Give your body what it needs to function at its best. Rocky Mountain IV Medics serves Durango and the surrounding area with IV treatment that promotes vitality and vibrancy.

Contact us today to get started! Call (720) 987-2155, email us at contact@rockymountainivmedics.com or schedule an appointment online.
Book Now!
This is the 1st item
This is the 2nd item
Serving Morrison & all suburbs!
Open 8AM-8PM, Sunday-Saturday