A cold or the flu can leave you feeling fatigued, uncomfortable, and in pain for days or even weeks, getting in the way of your daily activities and preventing you from doing the things you enjoy.
When you catch the influenza virus or one of the many viruses responsible for the common cold, you want to get relief from your symptoms as quickly as possible. At the same time, you may not have the energy to climb out of bed and drag yourself to the doctor's office or hospital emergency room. That's why Rocky Mountain IV Medics provides mobile IV therapy for cold and flu patients in the Denver, CO, area.
By bringing IV therapy for cold and flu symptoms to you, we'll provide the same type of treatment you would likely receive in the ER, and we'll do so in the comfort and convenience of your own home. When you reach out to us, our experienced paramedics will strive to arrive at your location within the hour. We'll provide an IV to rehydrate you quickly, with the vitamins your body needs as fuel to naturally ease your symptoms and support your immune system. Contact Rocky Mountain IV Medics for rapid cold and flu relief today.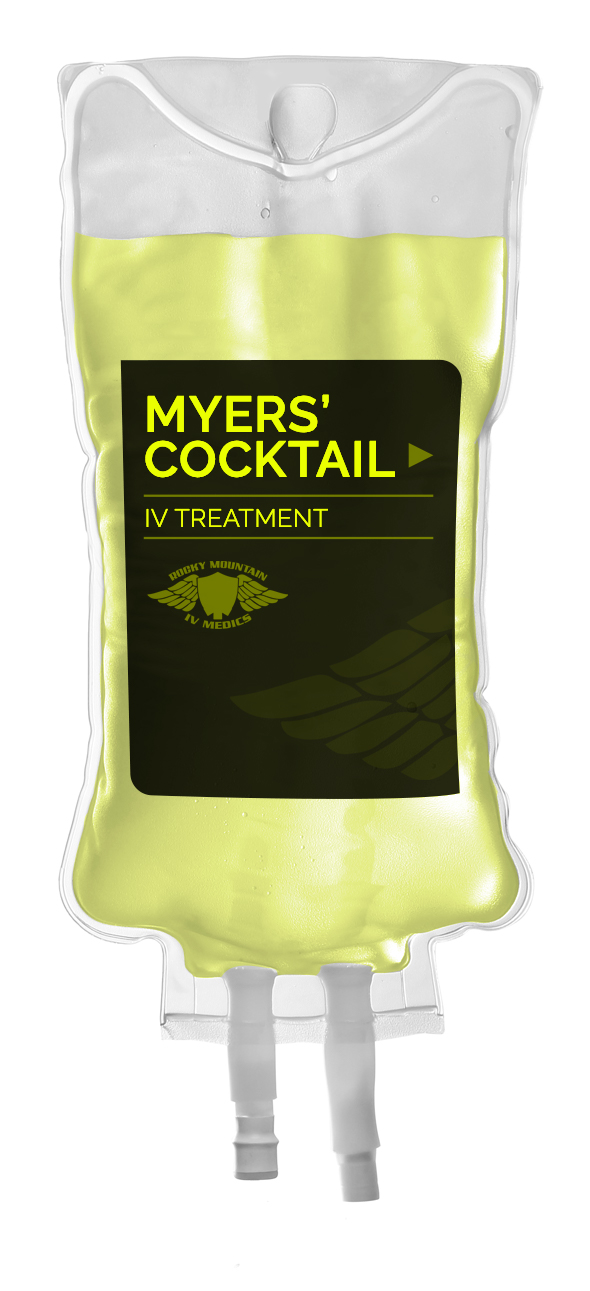 Recommended IV For Illnesses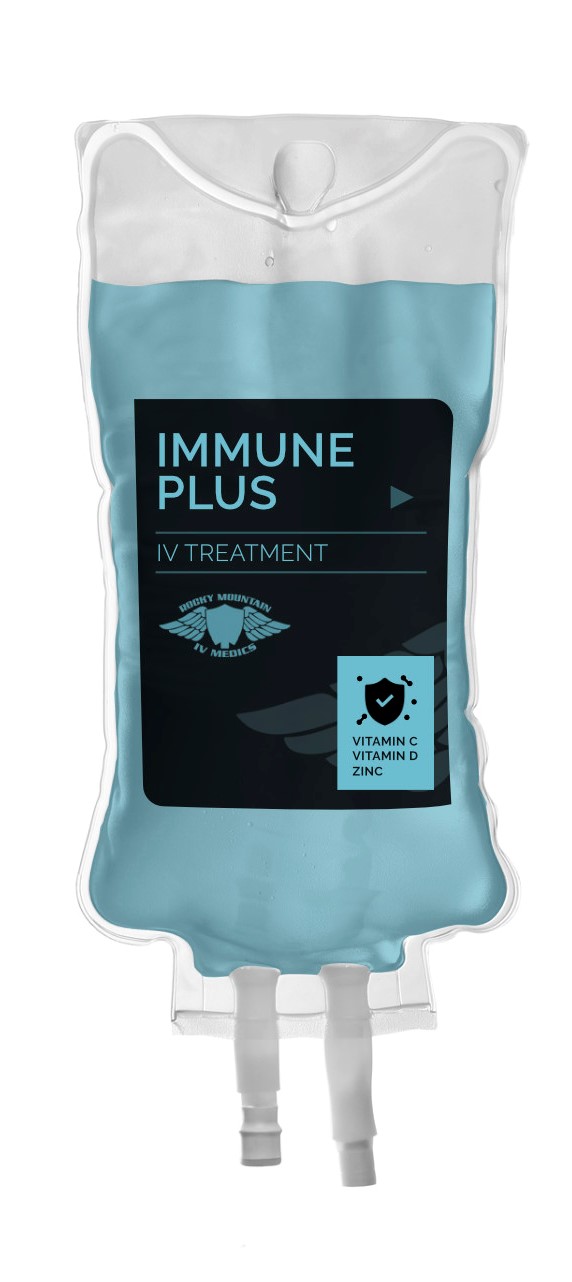 Recommended IV For Illnesses
Another great option to help combat the flu is our Immune Plus IV package. This IV is also normally priced at $250 and is currently on sale at $195!
Recommended IV For Illnesses
Another great option to help combat the flu is our Immune Plus IV package. This IV is also normally priced at $250 and is currently on sale at $195!
Alleviate Common Symptoms of The Cold and Flu
The common cold and the flu have overlapping symptoms. However, flu symptoms tend to be more severe and more dangerous. They also develop faster and last longer than most cold symptoms.
Here are some of the most common symptoms of cold and flu that you might experience:
Sore throat: A sore throat can indicate either a cold or the flu and can result from irritation caused by repeated coughing. With the flu, a sore throat often starts out feeling scratchy and worsens over time.
Nasal congestion: Both colds and the flu can prevent the sinuses from draining properly, resulting in a stuffy or runny nose.
Sneezing and coughing: Sneezing more than usual is an early sign of a cold, but sneezing and persistent, dry coughing can indicate the flu as well. The influenza virus irritates nerve endings in the body's airways, causing these and other respiratory issues.
Fatigue and weakness: If you have a cold or the flu, you may feel tired and achy. Fatigue and weakness are some of the earliest signs of the flu, and they tend to be more severe than fatigue caused by the common cold.
Fever: A fever above 100.4 degrees Fahrenheit distinguishes the flu from cold viruses. Fever may be accompanied by sweating and chills.
Headache: A mild headache or migraine is a common symptom of a cold, and a headache around or behind the eyes can accompany the flu.
Influenza viruses can also lead to serious complications, such as pneumonia, which may require you to visit an emergency room. For mild symptoms, however, IV therapy for cold and flu could help you feel better without requiring you to leave your home.
At Rocky Mountain IV Medics, we recommend our Myers' Cocktail with extra vitamin C (up to 5,000 mg total!) to help patients with cold and flu symptoms. This IV boosts the immune system with: 
Saline to provide hydration
Vitamin B
Vitamin C
Vitamin B12
Glutathione
Magnesium
Zinc 
We also have medications available such as Toradol to ease head pain and Zofran to assist with nausea.
You can also try our Immune Plus IV therapy for cold and flu symptoms. This treatment includes:
Sterile saline
Vitamin C
Zinc
An intramuscular (IM) injection of vitamin D
Get in touch with us to talk about your options for effective cold and flu relief.
Schedule an Appointment With Rocky Mountain IV Medics
Cold and flu symptoms shouldn't drag you down longer than they have to. If you're feeling under the weather in the Denver area, let Rocky Mountain IV Medics help by providing fast-acting symptom relief through an IV treatment for colds and flu. 
Once they arrive, our paramedics will assess your symptoms, take your vital signs, and recommend an IV formulation for the most effective treatment for your needs. Schedule online or call or text us at 720-987-2155 to book an appointment now.
FAQs
Q: Can I add some extra vitamin B or C to my IV treatment to relieve severe symptoms?
A: Yes! We can customize your drip IV bag with additional vitamins, minerals, supplements, or medications for a small additional fee. Our medical professionals are experts at personalizing treatment for each patient.
Q: My flu has wiped me out—will IV therapy be too draining for me?
A: Not at all. We ensure you remain relaxed and comfortable during the treatment, which only takes about 30 to 45 minutes. All you have to do is sit and watch TV or read while we infuse the IV fluids into your arm. 
Q: How long will it take to feel the effects of my IV?
A: This can vary for each individual patient. Some people feel a difference right away, while it may take a little longer for others to feel the effects. IV therapy has an advantage over oral cold and flu medications because IV fluids go right to the bloodstream, where they start to get to work immediately. Cold and flu tablets, capsules, and other medications have to pass through the digestive tract first. This means they lose absorbency and take longer to take effect.
Q: Does insurance cover IV therapy for cold and flu symptoms?
A: No, but we have several convenient payment options so you can find the best one for you and focus on feeling better.