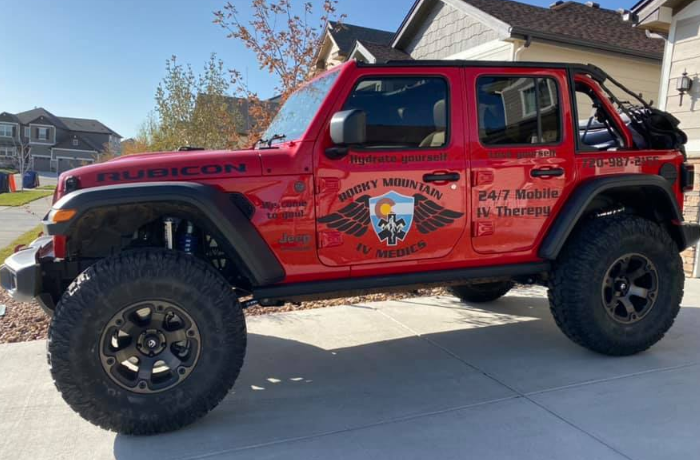 Don't let dehydration, fatigue, or illness keep you from enjoying the wide open spaces of Centerra, from the High Plains Environmental Center to the Chapungu Sculpture Park. Feel your best with IV therapy in Centerra from Rocky Mountain IV Medics. Our IV treatments bring you rapid relief and promote a vibrant sense of overall well-being. Schedule online and see how IV therapy can help you!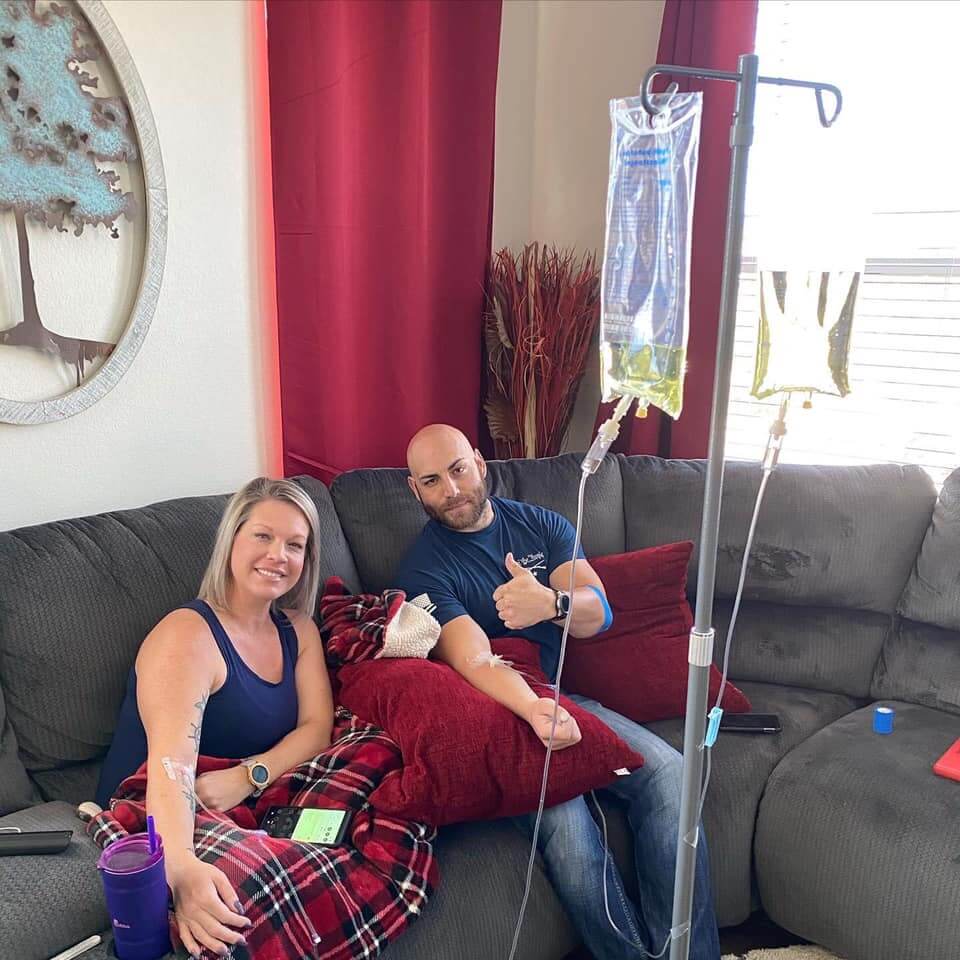 Recover Fast With IV Therapy in Centerra, CO
Our team specializes in mobile IV therapy. That means we provide treatment at the location of your choice, whether that's your home, office, hotel room, or other site within the locations we serve. And you typically won't have the long wait you'd encounter at a hospital emergency room or urgent care clinic, because we aim to get to your location about an hour after you contact us for your vitamin infusion in Centerra. 
And IV therapy works fast, too. Our IV fluids contain powerful ingredients, such as vitamins, minerals, and medications, that are infused into the bloodstream. Instead of passing through your digestive system first like oral solutions do, IV fluids are quickly absorbed into the body so you can feel the effects almost immediately. Plus, each session only takes 45 to 60 minutes with no downtime afterward, so you don't have to take too much time out of your busy day.
There are many uses for IV therapy, including:
Dehydration
Illness
Altitude sickness
Morning sickness
Jet lag
Allergies
Chronic health conditions like migraines
Nausea
Energy support
Athletic conditioning
And much more!
You're in the best possible hands with Rocky Mountain IV Medics. Our team members are all medical professionals with an extensive background in IV therapy. They use their expertise to deliver the ultimate in personalized patient care. Trust us for the best IV vitamin therapy in Centerra, CO.
How Much Does Mobile IV Therapy Cost in Centerra, CO?
IV therapy in Centerra is affordable with Rocky Mountain IV Medics. Our pricing packages start at $100 for our Purely Saline package and go up to $395 for our signature Exorcism IV. In between, you'll find the popular fatigue-fighting Myers' Cocktail, the innovative NAD+ IV for enhanced mental and physical wellness, and many of our unique IV treatments.
And with Rocky Mountain IV Medics, you can customize your mobile IV therapy in Centerra. You can add extra vitamins, minerals, supplements, or medications to your IV bag starting at $25 each. Order a bonus dose of vitamin C if you need immune system support or Toradol ($35) for short-term pain relief. Talk with our team members to create the optimal IV package for you — and for your budget!
How to Book a Mobile IV in Centerra, CO
Ready to try IV vitamin therapy in Centerra, CO? Just contact us! We deliver quality: quality service, quality IV products, and quality patient care. We want you to experience a true transformation in how you feel. Call or text us at 720-987-2155 or schedule online to book your vitamin infusion in Centerra with Rocky Mountain IV Medics.
Serving Centerra & all suburbs!
Open 8AM-8PM, Sunday-Saturday
Schedule a Mobile IV Drip Today
Ready to kick your dehydration to the curb or overcome a nasty bout of food poisoning? Choose discreet, safe mobile IV therapy in Centerra, Colorado. Schedule with Rocky Mountain IV Medics right now.