Life is beautiful in Fruita. Spend your days exploring Colorado National Monument, golfing, hiking, or biking. At night, unwind with a craft beer from a local brewery or head to a concert at James M. Robb State Park. While you're here, you want to optimize your health and wellness to get the most out of life in Fruita, and we can help you with high-quality IV treatments that revitalize your mind and body.
Rocky Mountain IV Medics is a trusted provider of mobile IV therapy in Fruita and the surrounding area. Contact us, and we can be at your home, office, or hotel room as soon as possible, typically within an hour. We bring with us everything you need for effective, results-oriented IV infusions using only the best ingredients. Book an appointment with us today to enhance your sense of well-being!
The CO Drip
Our best selling IV drip in Denver is the Myers' Cocktail IV. The Myers' Cocktail is one of the most famous iv therapy packages in the world for one reason - it helps people feel better by alleviating symptoms of numerous ailments. This IV package costs $175 for in-home service. It has the vitamins, antioxadants, and eletrolytes needed to help you feel better from illnesses, hangovers, and more!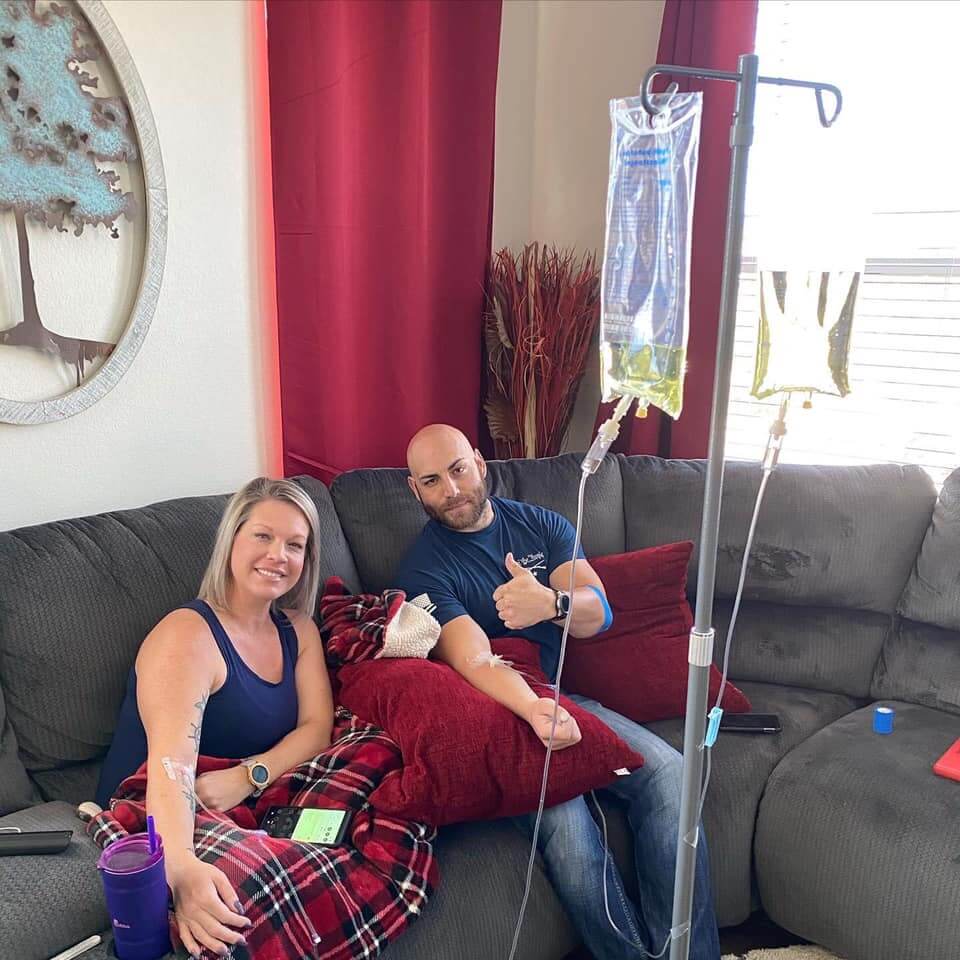 The Best IV Therapy in Fruita, CO
IV therapy has grown in popularity in recent years in large part due to its versatility. An IV infusion offers rapid symptom relief for many different medical issues. But IV therapy also offers powerful wellness support, and many people opt to schedule treatments on a regular basis.
In Fruita, IV therapy helps with:
Dehydration
Illnesses (colds, flu, food poisoning)
Hangovers
Athletic conditioning or recovery
Altitude sickness
Jet lag
Weight-loss support
Nausea
Morning sickness
Anti-aging support
Chronic medical conditions such as migraines and allergies
Find out why we're the first choice for  IV therapy in Fruita. Contact us today to learn more about our IV therapy services.
Who Is Eligible for IV Therapy in Fruita?
You can get treatment from Rocky Mountain IV Medics if you are 12 years or older or weigh at least 100 pounds. There are many benefits to IV therapy, which is effective in many situations, such as when:
You're trying to get back to full strength after a bout of illness.
The first signs of a migraine or allergy attack start to appear.
You want to stay hydrated for an epic ride on that new mountain bike you bought during the Fruita Fat Tire Festival.
You'd like to have more energy in your daily life.
And much more!
Need an anti-nausea medication for altitude sickness or extra vitamin C to support your immune system? You can customize any of our IV therapy packages to your specifications. Our team members will use their knowledge and experience to help personalize your IV treatment every time. 
How Much Does an IV Drip Cost in Fruita?
Rocky Mountain IV Medics is known for its affordability. Our prices range from $175 to $395, with a small additional fee for extra ingredients. When you schedule an IV infusion with us, you'll get:
Exceptional medical care from registered nurses and paramedics (learn more about our team).
Reliable and responsive mobile service.
Personalized treatment geared toward your health goals.
Medical-grade vitamins, minerals, supplements, and medications.
It's our privilege to provide you with outstanding mobile IV therapy in Fruita, CO.
This is the 1st item
This is the 2nd item
Serving Denver & all suburbs!
Open 8AM-8PM, Sunday-Saturday