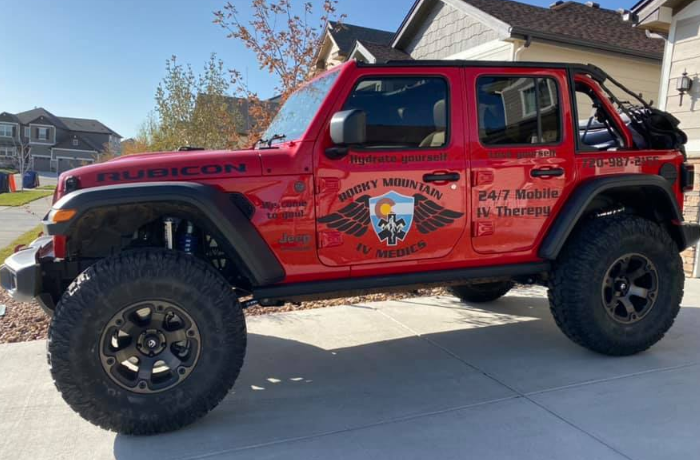 Gunnison offers plenty of fun from day to night with its national park, vibrant dining scene, reservoir and whitewater park, and observatory. However, too much fun, like a dehydrating day of hiking or an evening of revelry at the pubs and bars can wear you down. If that's the case, lift your spirits with Rocky Mountain IV Medics' mobile IV therapy in Gunnison, CO.
Our convenient mobile service comes to your home, office, hotel room, or other location. Once we arrive (typically within an hour), we supply vitamin-rich IV fluids that recharge you by going straight into the bloodstream for maximum absorbency and effectiveness. Book an appointment for exceptional IV therapy in Gunnison today!
IV Therapy in Colorado's Wine Country
Gunnison has inviting wineries where you'll want to stop and sip. But you don't want to overdo it—or any of the other exciting things the city offers. 
If you're not feeling your best while you're in town, try an IV. Rocky Mountain IV Medics offers Gunnison IV therapy services that provide rapid symptom relief.
Try IV therapy for:
Dehydration
Colds, flu, and other illnesses
Jet lag
Altitude sickness
Athletic conditioning and recovery
Nausea
Morning sickness
Weight-loss support
Anti-aging maintenance
Chronic medical conditions such as migraines
Let us find the right treatment for you. Work with us for mobile IV therapy in Gunnison.
Uses of IV Rehydration
Therapy in Gunnison
Who Is Eligible for IV Therapy in Gunnison?
Rocky Mountain IV Medics treats patients who are 12 and older or weigh at least 100 pounds. 
IV therapy can be beneficial for people who:
Need symptom relief from the flu.
Want to rehydrate after a major athletic event.
Seek an extra boost of mental or physical energy to feel re-energized.
Need relief from nausea related to hangovers, altitude sickness, or another issue.
Have to cope with symptoms of allergies or migraines.
All of our IV therapy packages can be customized by adding extra vitamins, minerals, supplements, or medications. This personalized service is one reason why we're the best choice for IV therapy in Gunnison.
IV therapy can help with a wide range of issues!
How Much Does an IV Drip Cost in Gunnison?
The drip bags on our IV treatment menu range from $175 to $395, with additional ingredients available for a small fee. Rocky Mountain IV Medics gives you:
High-level patient care with our registered nurses and paramedics (learn more about our team).
Fast, responsive service at the convenient location of your choice.
A diverse array of drip IV bags that we tailor to your specific health needs.
Book an appointment with Rocky Mountain IV Medics and see why we're the premier provider of mobile IV therapy in Gunnison, CO.
How to Book a Mobile IV in Gunnison
Give your body what it needs to function at its best. Rocky Mountain IV Medics serves Gunnison and the surrounding area with IV treatment that promotes vitality and vibrancy.

Contact us today to get started! Call (720) 987-2155, email us at contact@rockymountainivmedics.com or schedule an appointment online.
Book Now!
This is the 1st item
This is the 2nd item
Serving Morrison & all suburbs!
Open 8AM-8PM, Sunday-Saturday