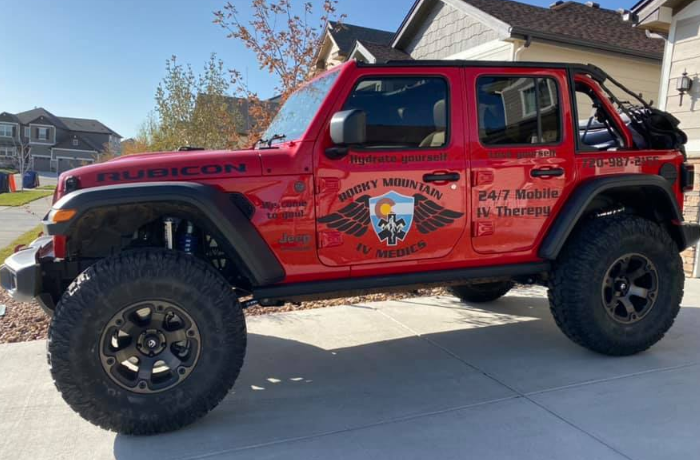 Life in Longmont is full of fun and adventure. Spend the days fishing at St. Vrain State Park or biking the hills at Rabbit Mountain. At night, savor the craft brews and culture while exploring the Downtown Longmont Creative District. You need to stay healthy and hydrated to live life to the fullest here.
Rocky Mountain IV Medics is the leading provider of IV therapy in Longmont. Our mobile service comes to your home, office or other convenient location. Then, our experienced registered nurses and paramedics administer drip IVs that offer quick symptom relief for many issues, such as illnesses, migraines, altitude sickness and more. You can also use IVs for support during athletic training or flu season or after extensive time outdoors in the sun. 
In Longmont, IV therapy couldn't be more convenient. Contact us today to get started!
Uses of IV Rehydration
Therapy in Longmont
IV therapy is versatile, used to treat many health concerns. During IV therapy, we infuse fluids rich in vitamins, minerals and electrolytes into the bloodstream for rapid effect. Rocky Mountain IV Medics can customize IV treatments for patients 12 and older. 
Typical oral supplements or medications take time to work their way through the digestive system, which lessens their effectiveness. However, IV therapy works fast, as antioxidants, vitamins and minerals are administered right to the bloodstream for maximum absorption. We're the top choice in Longmont for IV therapy.
IV therapy can help with a wide range of issues!
How Much Does Mobile IV Therapy in Longmont Cost?
Our IV packages boast competitive prices, starting at $100. You can also add supplements or medications to your drip bag for a small fee. You can get even more savings when you join our VIP program, with exclusive access to deals and promotional offers. 
How to Book a Mobile IV in Longmont
Kickstart your rehydration with the professionals at Rocky Mountain IV Medics. We help you feel great with the best IV therapy in Longmont, which supplies your body with premium-quality fluids, nutrients and electrolytes. Find the location nearest you and call us at (720) 987-2155, send an email contact@rockymountainivmedics.com or schedule an appointment online.
Book Now!
Serving Longmont & all suburbs!
Open 8AM-8PM, Sunday-Saturday