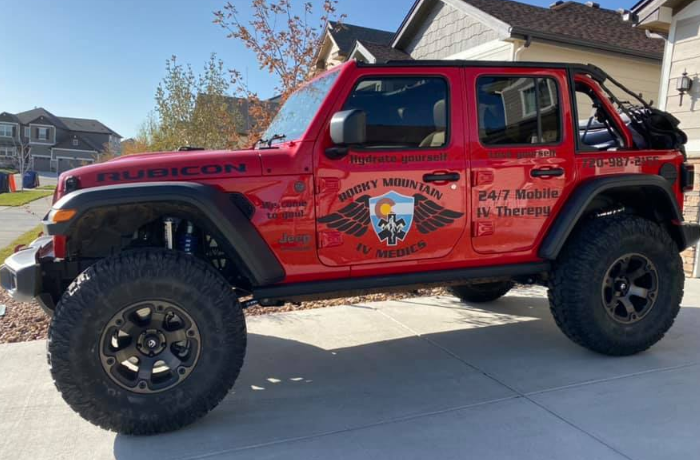 Thanks to its ideal geographic location, Loveland, Colorado, provides a fantastic jumping-off point for residents and tourists who want to traverse the Rocky Mountains or explore inner Colorado's beauty. Well-known for nature trails, wide-open spaces and parks, Loveland offers plenty of fun, excitement and adventuring opportunities. The city is also home to breweries and wineries for those times when you're not enjoying the great outdoors.
If you're visiting Loveland, CO, or live there year-round, you may find yourself feeling under the weather. Maybe you overdid it in the parks and need a hydration boost. Perhaps you're coming down with a cold or flu. Whatever the case, IV therapy can help ease your symptoms and get you on the road to wellness.
Call, text or schedule a mobile IV drip online from Rocky Mountain IV Medics today. Our paramedics will arrive in about an hour and help you rejuvenate your system.
Who Can Use
Loveland, Colorado, Mobile IV Therapy

?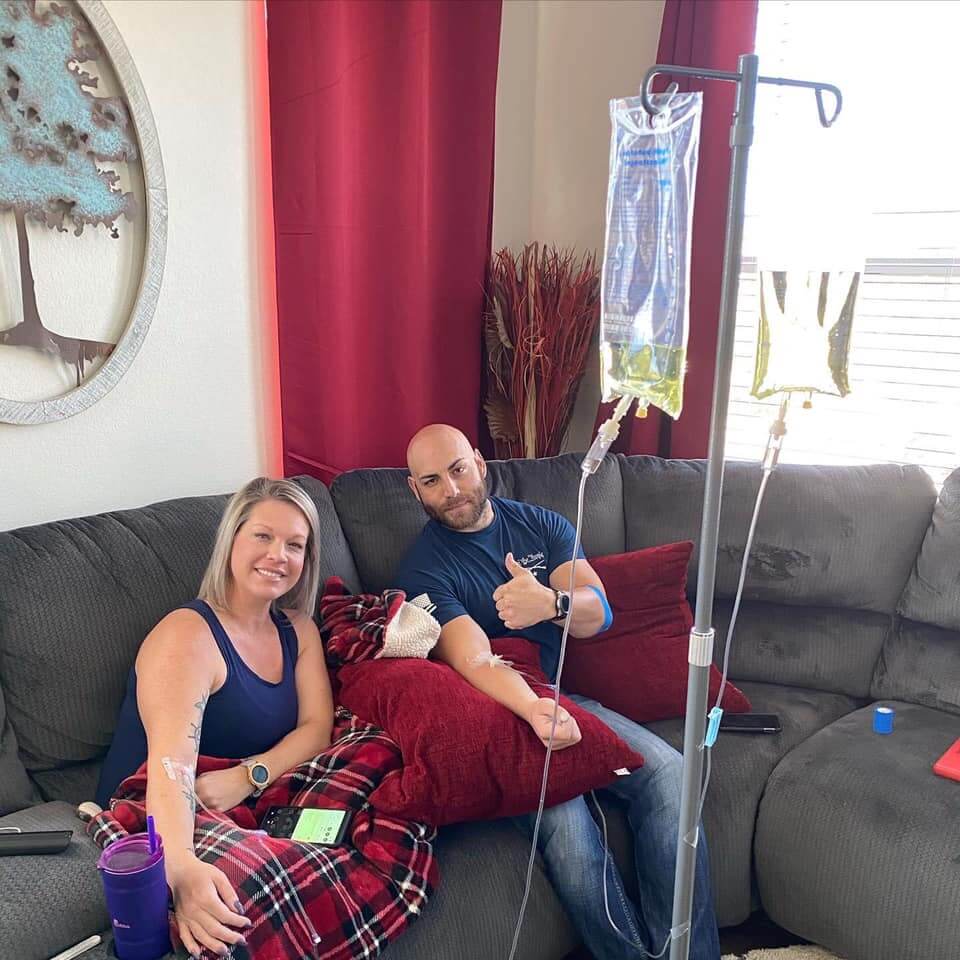 Mobile IV therapy remains a safe, effective way to deliver hydrating liquids, nourishing nutrients and medications into your body faster than if you tried to drink water, take vitamins or ingest over-the-counter drugs. Why? IV drips go straight into your bloodstream, and they take effect quickly.
At Rocky Mountain IV Medics, we deliver personalized IV therapy to your home, office or other location in and around Loveland. By bringing the IV drip to you, we help you avoid the frustration of going to the emergency room. We also enable you to get your IV therapy in peace, quiet and privacy.
Our IV drip packages are designed to address a number of common health issues, including:
Migraines
Dehydration
PMS symptoms
Hangover
Altitude sickness
Nausea
Pain management
Cold and flu symptoms
Contact us today to schedule your mobile IV drip quickly, conveniently and discreetly. Please note that our paramedics can administer IV therapy to anyone 12 years of age or older.
Advantages of Choosing Rocky Mountain IV Medics in Loveland, Colorado
There are tremendous advantages to seeking IV therapy in Loveland from Rocky Mountain IV Medics. 
Expertise and Professionalism
All of our team members uphold the highest standards of professionalism. Every patient is treated with warmth, dignity, and respect, and the focus is on providing a safe, comfortable IV infusion for everyone. And every provider has IV therapy expertise, so you know you are in good hands.
Personalized and Tailored Treatment
You're not just a number at Rocky Mountain IV Medics. We know you are unique, and your IV treatment should be individualized to your specific needs. Our team members will talk with you about your concerns and your goals to personalize your service. They'll even suggest different ingredients you can add to a drip IV for total customization.
Time-Saving Convenience
Who has time to wait around at an urgent care center when you could be enjoying a hike or bike ride in Loveland? We'll get you feeling great with our prompt and reliable mobile service that aims to be at your location within an hour of booking your infusion. Plus, we offer daily IV therapy sessions in Loveland, which gives you greater scheduling flexibility on evenings and weekends. And our IV infusions typically only take 45 to 60 minutes, with no downtime afterward.
Access to Advanced Medical Technology
It used to be that hospitals were the only places where you could get IV treatment. But now we bring it to you. Our infusions use only medical-grade ingredients, sterile fluids, and top-of-the-line equipment. You deserve the best mobile IV therapy in Loveland, and that's what you get with Rocky Mountain IV Medics.
Bringing IV Therapy Relief to You in Loveland, CO
When you choose Rocky Mountain IV Medics for your IV therapy, you'll go through a few simple steps. Text, call us, or submit an online request form. First, text or call us. Or, submit an online request form. A paramedic will get back to you to gather information and finalize your IV package choice.
Which IV package makes sense for your needs? Check out all of our offerings. Some of our IV therapy top picks include the Myers' Cocktail, Ultimate Myers' Cocktail and the vitamin-B-rich Gold Package. You can also request add-ins to your IV, such as antihistamine or minerals.
After choosing your preferred IV drip, we'll bring everything to you and administer your IV. It's a quick way to get you on the road to recovery. And best of all, our competitively priced IV cocktails cost about the same as a trip to the emergency room or urgent care facility.
Schedule a Safe, Effective Mobile IV in Loveland, Colorado
Interested in having a paramedic bring an IV to you? We serve all Loveland neighborhoods, including Downtown, Little Dam, Highland Meadows, Campion and Centerra, or view all locations in Colorado that we serve. Get in touch with us now by texting or calling (720) 987-2155 to replenish your body and ease your mind.
Book Now!
This is the 1st item
This is the 2nd item
Serving Loveland & all suburbs!
Open 8AM-8PM, Sunday-Saturday