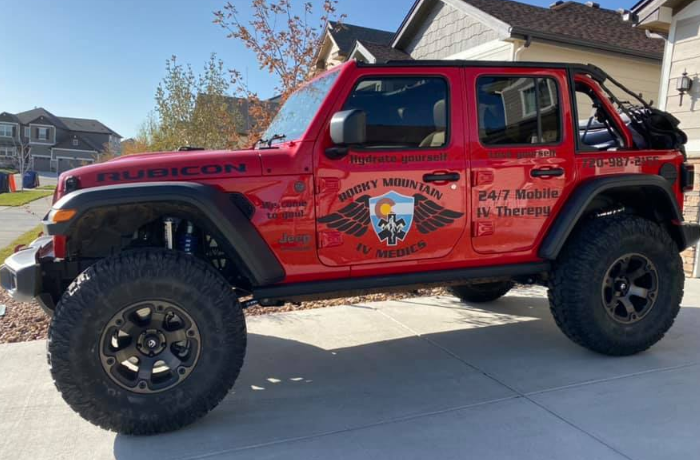 With its appealing climate and competitive cost of living, Pueblo, CO, is the place to be for residents and visitors. Located about 100 miles away from Denver, Pueblo boasts a host of tourist attractions, including the San Isabel National Forest and Lake Pueblo.
In fact, Pueblo offers tons to see and do. However, being on the go from morning until the wee hours of night can be exhausting. It can also lead to tremendous dehydration, muscle fatigue and headaches. That's where IV therapy in Pueblo comes in handy.
Unlike emergency rooms, urgent care facilities and IV bars, our mobile IV therapy brings relief in an IV bag right to your door. You get privacy and security without the need to go anywhere. Just schedule your appointment with us online or through text. We'll contact you, get a little information, and trained paramedics will come to your location in about an hour.
Get nutrients into your system quickly, whether you're running low on H2O after a busy day hiking or you're feeling a cold coming on. Contact our team for a personalized IV drip right now.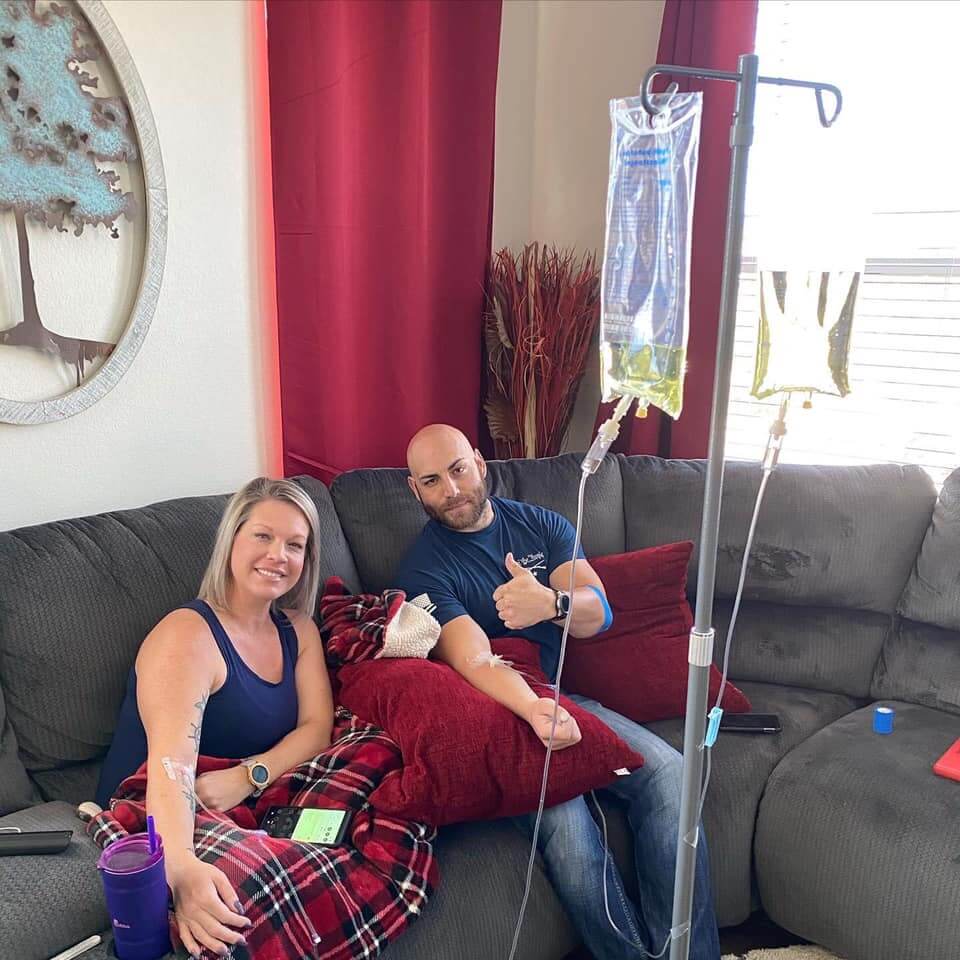 Why Choose Mobile IV Therapy?
Medical professionals have known for decades that the fastest way to hydrate someone suffering from a lack of water is through an IV drip. Now, technology has allowed us to take IV therapy one step further by bringing IV cocktails right to your door.
From the ever-popular Myers' Cocktail rich with vitamins to our Purely Saline IV, our IV packages can be customized to help you beat back symptoms such as:
Cold and flu symptoms
Dehydration
Muscle weakness and fatigue
Migraines
PMS
Chemotherapy symptoms
And much more
If you're feeling under the weather, mobile IV therapy could help you recover more quickly. Get in touch with us in Pueblo, CO. We'd be happy to help you feel more like yourself again.
What Is the Mobile IV Process in Pueblo Like?
Many of our first-time clients have never heard of mobile IV therapy. They're intrigued by the theory but aren't sure what to expect. We understand, which is why we make the process simple to arrange and receive an IV at your home or any other location.
First, you can get our attention in a few different ways. You can contact us online, or call or text (720) 987-2155. A paramedic will call back to get some verification information and confirm your appointment. Within about 60 minutes, your paramedic will show up at your location in or around Pueblo. From that point, you'll get your IV in the comfort of your home or office.
Which of our signature cocktails is right for your needs? Check out our site for a complete description of each cocktail and its primary uses. We're transparent about everything from ingredients to pricing, giving you peace of mind when picking your IV.
Serving Pueblo & all suburbs!
Open 8AM-8PM, Sunday-Saturday
Schedule a Mobile IV Drip Today
Ready to kick your dehydration to the curb or overcome a nasty bout of food poisoning? Choose discreet, safe mobile IV therapy in Pueblo, Colorado. Schedule with Rocky Mountain IV Medics right now.