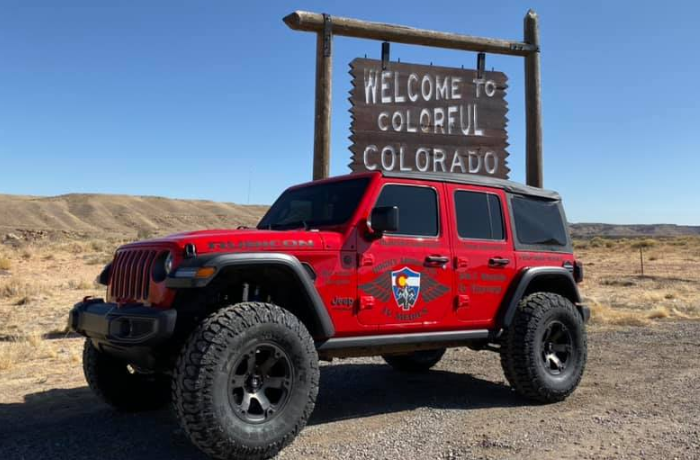 It's no surprise that Thornton is a draw for people with active lifestyles—it offers 140 miles of trails and more than 2,500 acres of park space to enjoy. To maintain the energy and well-being you need for a vibrant lifestyle in this Denver suburb, turn to IV therapy.

Rocky Mountain IV Medics is a leading provider of IV therapy in Thornton. Experienced registered nurses and paramedics perform all of our infusions, which target many different health concerns (learn more about our team). Our mobile IV therapy gives Thornton residents and visitors high-quality symptom relief and safe, effective treatments in the comfort of their home, office, or other convenient location. Contact us today to learn more. IV Packages & Pricing
Uses of IV Rehydration
Therapy in Thornton
IV therapy provides fast rehydration with fluids rich in vitamins, minerals, and electrolytes. Unlike oral medications that need to be digested before activating, IV therapy works quickly because the fluids from the drip bag are infused into the bloodstream. 
Rocky Mountain IV Medics helps patients find the proper IV therapy for their needs. Our IV therapy packages in Thornton can be used for:
IV therapy can help with a wide range of issues!
Feel Rejuvenated in Thornton, CO
Intravenous infusions allow for maximum absorption of the vitamins and minerals in your drip bag, so you can feel powerful, positive effects. Try it to:
Ease dehydration symptoms after stand-up paddleboarding at Hunters Glen Lake.
Help aching muscles rebound from a run or bike ride on the Platte River Trail.
Soothe the symptoms of altitude sickness during a vacation here.
Support your mental and physical health for a more vibrant sense of well-being.
There's so much IV therapy can do for you. Contact Rocky Mountain IV Medics to experience the benefits of mobile IV therapy in Thornton, CO.
IV Therapy for the Home or Office
IV therapy in Thornton shouldn't be a hassle. That's why we offer daily mobile service, so you can have an infusion at your home, office, gym, or hotel room. We also operate outside normal business hours in case you need treatment early in the morning or in the evening after work. Around-the-clock service may also be an option, depending on provider availability.
Mobile IV therapy offers you the privacy that you can't always get at a busy med spa or IV bar. You also get flexible scheduling, so you don't have to wait weeks for an appointment. At-home IV infusions are especially helpful if you're under the weather and don't have the strength to visit your doctor's office or an urgent care clinic. 
Call on us for mobile IV therapy in Thornton, CO, and we will aim to have a team member at your location within an hour. IV therapy has never been easier or more convenient than with Rocky Mountain IV Medics. 
Who Is Eligible for IV Therapy in Thornton?
You can get IV infusions if you are 10 years of age or older. We offer all kinds of IV therapy, but there are some medical conditions that may prevent you from getting treatment. You can discuss all health and medical issues with our team members to determine the best option for you, or you can consult with your physician.
Schedule Mobile IV Therapy in Thornton
We use the highest-quality ingredients in all of our IVs, and our team can help you pick the right IV for you. Our affordable packages range from $100 to $395, and you can add vitamins and medications starting at $25 each. VIP members also get an exclusive look at monthly specials, events, and more.
You're sure to find it easy to schedule your IV therapy because we have many locations we serve throughout the state. Try mobile IV therapy in Thornton now: Call us at (720) 987-2155, send an email to contact@rockymountainivmedics.com, or use our online scheduling form to book an appointment in Thornton. 
FAQs
Q: How long does IV therapy take?

A: An entire session typically only takes 45 to 60 minutes. There's no downtime after treatment, so it's easy to add IV therapy to your busy schedule.

Q: How often should I get IV therapy?

A: You may only want IV therapy on those occasions when you don't feel well or have a migraine, allergy attack, or a flare-up of another health condition. However, you may elect to get IV therapy regularly to help support anti-aging or weight-loss regimens or to complement your athletic workouts. We can help you set up a schedule for IV therapy in Thornton.
Book Now!
Serving Thornton & all suburbs!
Open 8AM-8PM, Sunday-Saturday