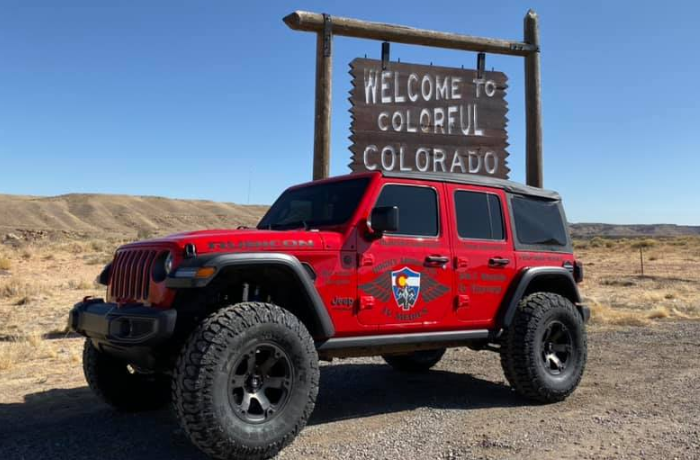 Living life to the fullest isn't easy to do when you feel sick or worn out. It's important to get your health back on track as fast as possible, and you can do that with IV therapy. This innovative treatment can be used for numerous medical issues, ranging from hangovers and colds to chronic fatigue.
Rocky Mountain IV Medics is the place to call for outstanding IV therapy in Wigwam. Our IV infusions bring you fast, effective symptom relief. Even better, we come to a location that's convenient for you, so you don't have the hassle of traveling to an urgent care center or hospital emergency room. Contact us today for mobile IV therapy in Wigwam.
Why Choose Mobile IV Therapy in Wigwam, CO?
Our exceptional IV services have earned the trust of countless clients throughout the locations we serve in Colorado. Whether you need the popular Myers' Cocktail to get over an illness or you want to feel your best with one of our specialized IV drips, we've got you covered.
Here's what sets us apart:
Swift and Convenient Service: You don't have to wait long or go out of your way for our IV therapy in Wigwam. We bring the treatment to your preferred location, whether it's your home, office, hotel room, or any other place within our service areas.
Expert and Compassionate Medical Care: Our experienced professionals are dedicated to providing the best IV therapy experience to every client. Learn more about our team and their commitment to your well-being.
Customizable IV Therapy: Choose from a diverse menu of IV therapy packages, with a range of options to personalize your infusion. Tailor your treatment with different vitamins, minerals, and medications to suit your unique needs.
Affordable Prices: We believe that quality healthcare should be accessible to all. That's why we offer competitive prices for all our services.
For the premier choice in Wigwam, CO IV therapy, contact Rocky Mountain IV Medics today. Experience the unmatched benefits of our fast, responsive, and individualized mobile IV therapy. 
Uses of IV Rehydration
Therapy in Wigwam
Dehydration can bring you down and make you feel miserable. Your body simply doesn't function as well as it should when it lacks fluids. Unfortunately, dehydration is all too common. It can happen as a result of illness, a hangover, heavy exercise, too much time spent in a hot outdoor climate, or as a side effect of a chronic medical condition.
Find much-needed relief when you rehydrate with IV therapy in Wigwam, CO. Drip IV fluids are rich in the vitamins, minerals, and electrolytes your body needs to rebound from dehydration. To avoid serious issues with untreated dehydration, it's important to replenish lost fluids as quickly as possible.
IV therapy can help with a wide range of issues!
Who Is Eligible for IV Therapy in Wigwam?
Rocky Mountain IV Medics provides high-quality IV therapy services to patients age 10 and older, or weighing at least 100 pounds. If you find yourself in any of these situations, you may benefit from mobile IV therapy in Wigwam:
Trying to bounce back from the flu.
Dealing with dehydration after intense physical endurance events.
Overexposed to the sun while enjoying the great outdoors around El Paso County.
Seeking to slow down the signs of aging, both physically and mentally.
Managing allergy symptoms to fully enjoy the best of Colorado living.
Contact us today to experience the finest mobile IV therapy in Wigwam, CO.
How Much Does IV Therapy Cost in Wigwam?
We offer attractive pricing options; packages range from $100 to $395, and add-in vitamins or medications start at $25 each. There are additional costs for add-on items and custom packages. Join our VIP program and get even more value with exclusive deals and promotions. 
Schedule Mobile IV Therapy in Wigwam
Rocky Mountain IV Medics is the leader in mobile IV therapy, with multiple locations throughout Colorado. Book an appointment in Wigwam so you can feel better fast.
Book Now!
This is the 1st item
This is the 2nd item
Serving Wigwam & all suburbs!
Open 8AM-8PM, Sunday-Saturday
FAQs
1
How long does IV therapy last?
IV infusion therapy sessions typically last from 45 to 60 minutes. Your provider will discuss your infusion plan with you, review your health history, and check your vital signs before starting the drip IV. You can sit back and relax, watch TV, read a book, or listen to music while the infusion takes place. After the treatment, no downtime is required.
2
Is IV hydration good for you?
The fluids in an IV bag are formulated to provide optimal support to your body. These sterile solutions contain electrolytes and a variety of vitamins, minerals, and other essential supplements. By swiftly replenishing fluids, IV hydration helps restore balance and aids in recovering from dehydration. At Rocky Mountain IV Medics, our IV therapy in Wigwam, CO uses medical-grade solutions and high-quality ingredients to ensure the greatest effectiveness and safety of your treatment.