There is so much to explore in Woodland Park, from nearby Pikes Peak and the Rocky Mountain Dinosaur Resource Center to the city's fine craft breweries. Enjoy it all with the sense of well-being and vitality that comes from IV therapy. 
Rocky Mountain IV Medics provides IV therapy in Woodland Park to offer symptom relief, boost energy and immune support, enhance athletic performance, and much more. Our infusions are performed by trained paramedics committed to the highest standards of safety and patient care. With our mobile IV therapy, Woodland Park residents enjoy a fast and effective treatment in their home or office. Contact us today to learn more about the benefits of IV therapy.
Uses of IV Rehydration
Therapy in Woodland Park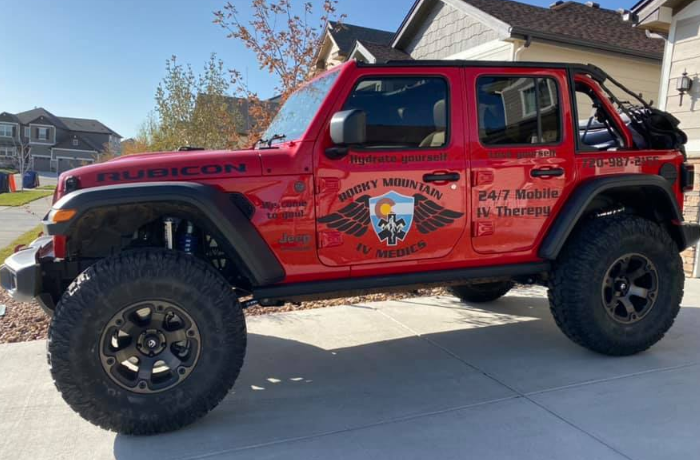 IV therapy replenishes your body when it's dehydrated. These IV fluids—packed with vitamins, minerals, and electrolytes—work quickly because they go straight to the bloodstream, unlike oral medications that pass through the digestive system first.
Rocky Mountain IV Medics has several packages designed to help patients 12 years and older with:
IV therapy can help with a wide range of issues!
IV Therapy for the Home or Office
Our team can help you pick the right IV for your specific needs. Prices range from $100 to $395, with additional vitamins for $25 each. There are additional costs for add-on items and custom packages. Join our VIP program to get exclusive deals and promotions.
Schedule Mobile IV Therapy in Woodland Park
We have several convenient locations throughout Colorado. Schedule an appointment online to experience all that IV therapy has to offer.
Book Now!
This is the 1st item
This is the 2nd item
Serving Woodland Park & all suburbs!
Open 8AM-8PM, Sunday-Saturday