Salida offers the best in small-town charm, set amid the wide-open spaces of Colorado. What could make it even better? Only wellness-supporting IV therapy from Rocky Mountain IV Medics! Due to our professionalism and exceptional service, we are your best choice for IV therapy in Salida. 
Just book an appointment with us, and our mobile service will be at your home, office, or hotel room, typically within an hour, for quick, responsive treatment. Then, you'll experience the powerful effectiveness of IV therapy as our high-quality IV fluids enter your bloodstream for fast, maximum absorption. Take your wellness to another level with our superior mobile IV therapy in Salida.
The CO Drip
Our best selling IV drip in Denver is the Myers' Cocktail IV. The Myers' Cocktail is one of the most famous iv therapy packages in the world for one reason - it helps people feel better by alleviating symptoms of numerous ailments. This IV package costs $175 for in-home service. It has the vitamins, antioxadants, and eletrolytes needed to help you feel better from illnesses, hangovers, and more!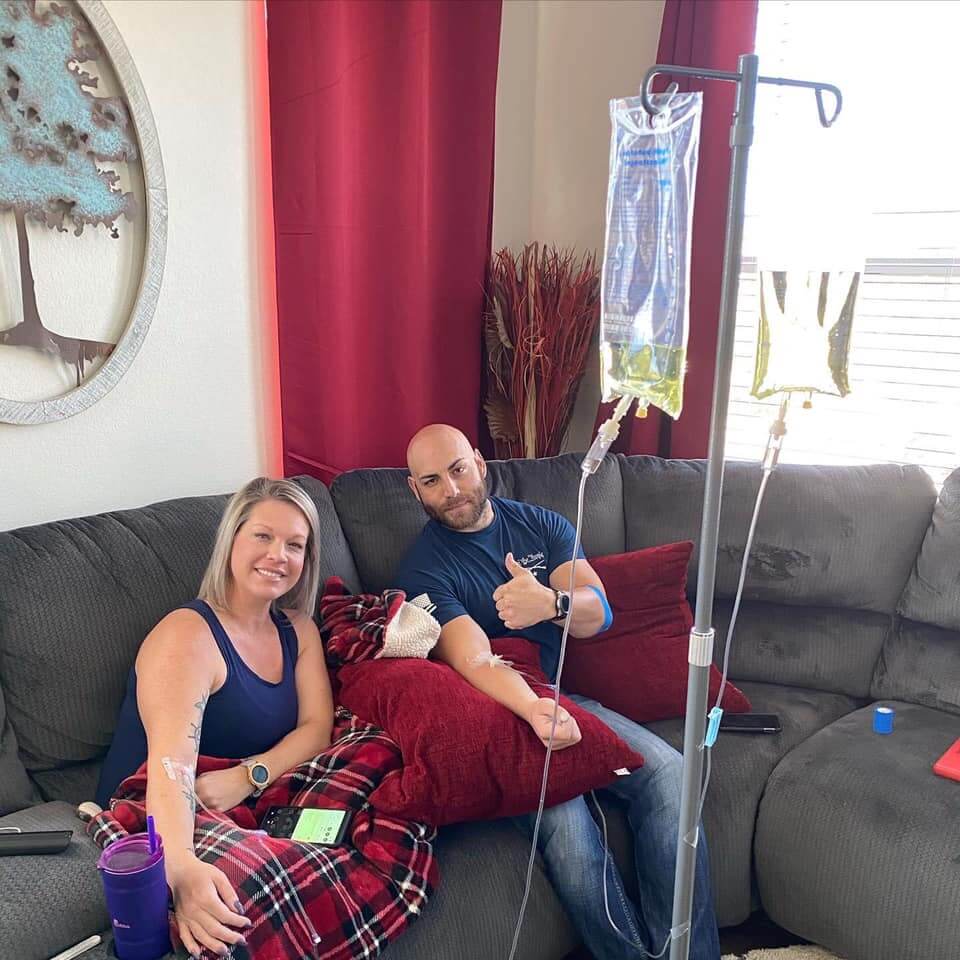 Feel Rejuvenated in Salida
In Salida, IV therapy is flexible and versatile with Rocky Mountain IV Medics. We offer a range of IV therapy packages to address numerous health concerns, such as:
Dehydration
Illness (cold, flu, etc.)
Workout conditioning and recovery
Immune system support
Altitude sickness
Morning sickness
Weight-loss support
Anti-aging regimens
Jet lag
Chronic medical conditions (migraines, allergies, etc.)
Want to try IV therapy in Salida? You can't go wrong with Rocky Mountain IV Medics. Contact us today!
Who Is Eligible for IV Therapy in Salida?
We treat patients who are at least 12 years old or who weigh a minimum of 100 pounds. Our clients rely on mobile IV therapy in Salida, CO, when they:
Want to feel better while recuperating from the flu.
Need to rehydrate after a day of hiking the city's many trails.
Want to help slow down the signs of aging, both mentally and physically.
Crave symptom relief from a migraine, allergy attack, or other chronic health matters.
And much more!
In addition to our multiple drip IV packages, we also offer personalized treatment options. Customize your drip bag fluids with extra vitamins, minerals, supplements, or medications to get the best results from your IV treatment.
How Much Does an IV Drip Cost in Salida?
Our affordable pricing packages typically run between $175 and $395, which includes travel fees to your location. Payment couldn't be easier; all you need is a major credit card.
Rocky Mountain IV Medics is renowned for excellent IV therapy. That's because we offer each client:
Convenient, prompt treatment in the many locations we serve throughout the state.
Knowledgeable and friendly registered nurses and paramedics who are experts in the field (learn more about our team).
IV products with medical-grade ingredients, just like the kind used in hospitals and doctor's offices.
Professional IV treatment that sets the standard for safety and patient care in the region.
This is the 1st item
This is the 2nd item
Serving Denver & all suburbs!
Open 8AM-8PM, Sunday-Saturday
How to Book a Mobile IV in Salida?
Trust the Rocky Mountain IV Medics team to take care of you and your well-being. Book an appointment for incredible mobile IV therapy in Salida, CO.