Telluride draws visitors from around the globe, whether it's for its fantastic ski slopes or major events like the Telluride Film Festival. And a world-class destination like Telluride needs a world-class IV therapy provider like Rocky Mountain IV Medics to help locals and tourists alike achieve optimal wellness. 
At Rocky Mountain IV Medics, we offer exceptional mobile IV therapy in Telluride and the surrounding area. Contact us for treatment, and we will come to your home, office, or hotel room, typically within the hour. All of our IV infusions are performed by medical professionals who are experts in the field. They'll personalize your treatment with high-quality vitamins and minerals for the ultimate wellness support. Book an appointment with Rocky Mountain IV Medics today!
The CO Drip
Our best selling IV drip in Denver is the Myers' Cocktail IV. The Myers' Cocktail is one of the most famous iv therapy packages in the world for one reason - it helps people feel better by alleviating symptoms of numerous ailments. This IV package costs $175 for in-home service. It has the vitamins, antioxadants, and eletrolytes needed to help you feel better from illnesses, hangovers, and more!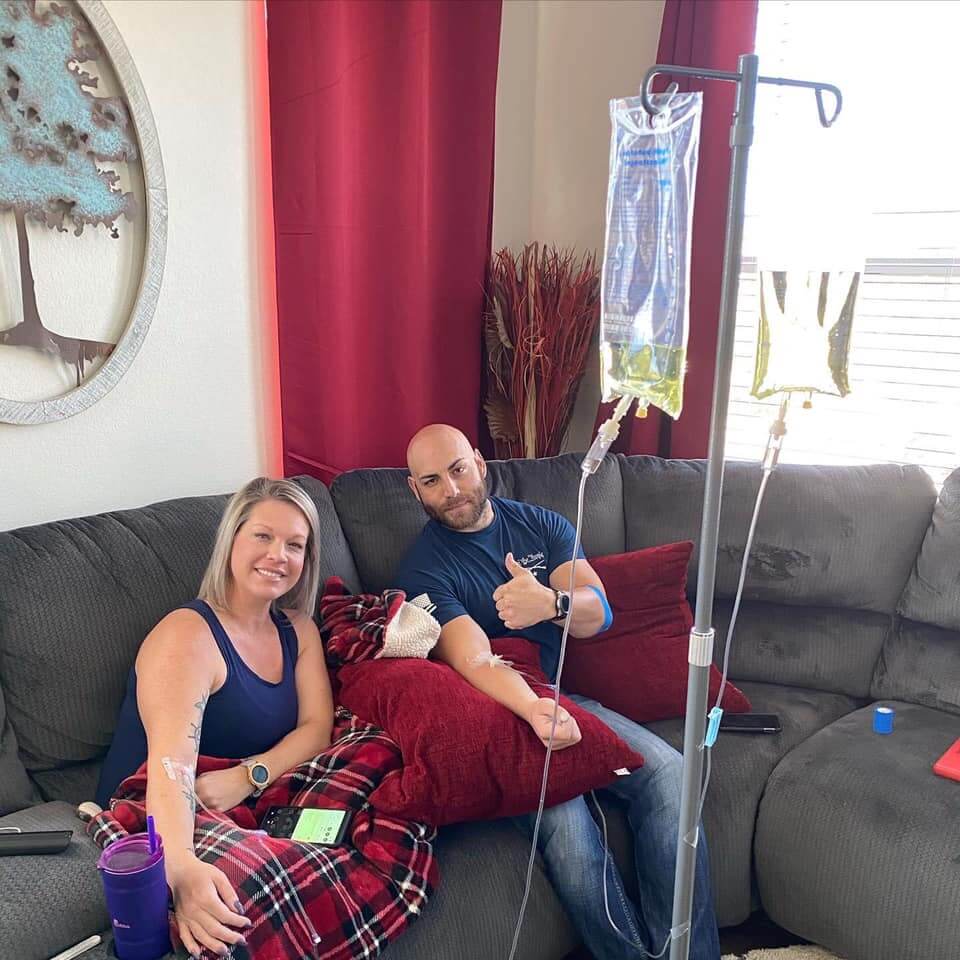 The Best IV Therapy in Telluride, CO
IV therapy is an amazing healthcare innovation because it addresses a variety of health conditions. You can use IV therapy to get fast symptom relief when you're feeling sick. But IV treatment also works when you're healthy because you can use vitamin and mineral infusions to feel recharged in mind and body.
In Telluride, IV therapy offers great versatility with Rocky Mountain IV Medics. Try it for:
Dehydration
Illnesses (such as colds and flu)
Hangovers
Altitude sickness
Athletic conditioning and recovery
Nausea
Jet lag
Morning sickness
Weight-loss or anti-aging support
Chronic medical conditions such as migraines or allergies
Want to feel your best? Contact us for effective IV therapy in Telluride.
Who Is Eligible for IV Therapy in Telluride?
You can qualify for IV treatment if you are age 12 or older or weigh at least 100 pounds. Our team of medical professionals takes the time to learn about your health history and current symptoms to recommend the best course of treatment.
You may find IV therapy helpful if you:
Feel the morning-after effects of a fun night out at the local pubs and breweries.
Became dehydrated after a day of backcountry skiing in the San Juan Mountains.
Need to train for the intense Telluride Mountain Run.
Want to increase your mental and physical energy to get the most out of life.
Need to reduce the symptoms of an allergy or migraine attack.
We have a lineup of IV therapy packages designed to meet all your health goals. And our team can help you personalize your IV drip bag with extra supplements to get you the best results.
How Much Does an IV Drip Cost in Telluride?
Our prices range from $175 to $395; there is a small fee for additional ingredients. 
With Rocky Mountain IV Medics, you get:
Professional and compassionate patient care from registered nurses and paramedics (learn more about our team).
Convenient mobile service at the location of your choice.
Customizable treatment for your health and wellness needs.
Find out why we are the leaders in mobile IV therapy in Telluride, CO.
This is the 1st item
This is the 2nd item
Serving Denver & all suburbs!
Open 8AM-8PM, Sunday-Saturday