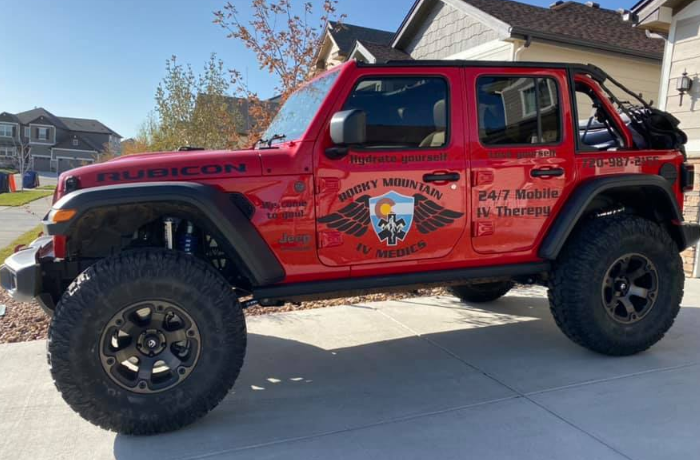 The small town of Windsor is nestled just outside beautiful Fort Collins in the rolling mountain ranges and plains of scenic northern Colorado. It's a great place and community for just about anyone, from families and retirees to young adults who want to enjoy all the area has to offer. In fact, there are countless reasons why Windsor remains one of the most sought-after suburbs in the region.
Rocky Mountain IV Medics is proud to serve this amazing community with IV treatments that can help ease the symptoms of migraines, colds, morning sickness, hangovers, and other conditions. Our valued patients have come to trust our fast and effective services to help prepare for intense physical workouts or feel better after working in the hot sun.
Mobile IV Therapy in Windsor, CO
The trained paramedics and nurses on our team will come straight to your home, office, or other location you prefer. We cut out the hassle and inconvenience of having to travel to a medical office or hospital for your treatments and make it fast and easy to relieve your symptoms with mobile IV vitamin therapy in Windsor, CO.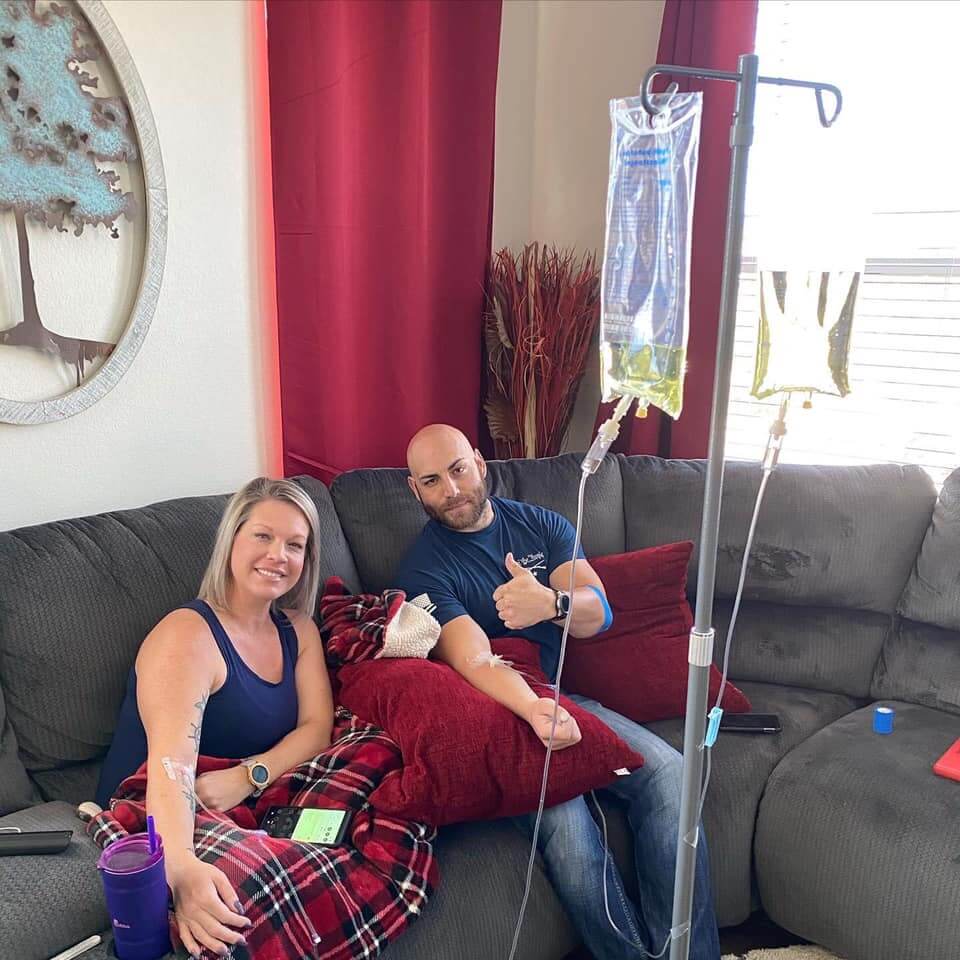 Recover Fast with IV Therapy in Windsor, CO
If you are an athlete who likes to push your body to optimal performance, you know how important it is to recover from workouts and injuries quickly so you can keep training. Athletes commonly use IV therapy to bounce back faster and stay off the sidelines due to fatigue.
One condition that can prevent optimal performance and recovery is dehydration, which can cause serious health problems from intense physical exertion, food poisoning, and other issues. Therefore, dehydration requires immediate treatment and rehydration efforts to feel like yourself again.
IV therapy delivers critical fluids to your body more effectively and faster than other methods of hydrating, such as drinking fluids. IV therapy infuses the fluids directly into your bloodstream, so it works quicker than other oral solutions, which you must digest first. Here are some areas we specialize in: 
Dehydration
Illness
Altitude sickness
Morning sickness
Jet lag
Allergies
Chronic health conditions like migraines
Nausea
Energy support
Athletic conditioning
And much more!
How Much Does Mobile IV Therapy Cost in Windsor, CO?
At Rocky Mountain IV Medics, we don't think high costs should prevent you from incorporating IV infusions into your healthcare regimen. That's why our mobile IV therapy is affordable, safe, and convenient! Our pricing packages are designed to be as affordable as possible, with costs ranging from $100 to $395. We also offer several different payment options you can choose from. 
How to Book a Mobile IV in Windsor, CO
When you are ready to book a mobile vitamin infusion in Windsor, it's super easy to do! We've taken the headache out of getting treatment by bringing our services right to you at your home, office, or other convenient location.
Rocky Mountain IV Medics is the most reliable provider of mobile IV therapy in Windsor and throughout the many other locations we serve acrossColorado. Call or text us at (720) 987-2155 or schedule online to get started and see how our IV vitamin infusions in Windsor can help you.
Serving Windsor & all suburbs!
Open 8AM-8PM, Sunday-Saturday
Schedule a Mobile IV Drip Today
Ready to kick your dehydration to the curb or overcome a nasty bout of food poisoning? Choose discreet, safe mobile IV therapy in Windsor, Colorado. Schedule with Rocky Mountain IV Medics right now.