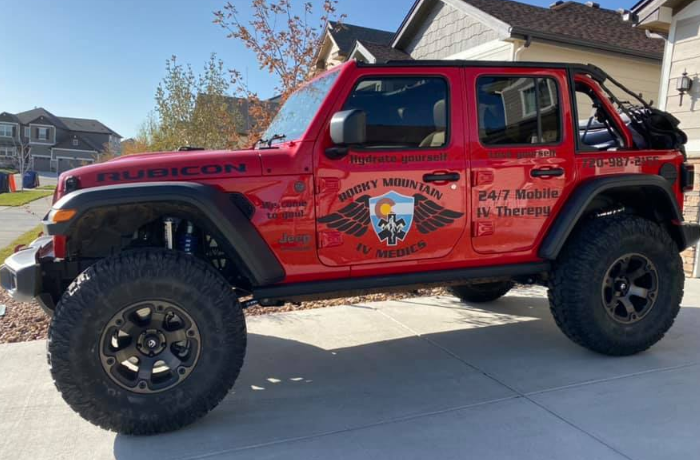 Carving up the famous slopes at Steamboat Ski Resort or hiking to take in the scenery at Fish Creek Falls? You don't want to get dehydrated while you're exploring the best of what Steamboat Springs has to offer. If you're experiencing fatigue, headache, dry mouth, or other typical dehydration symptoms, it's time to replenish those lost fluids with mobile IV therapy in Steamboat Springs from Rocky Mountain IV Medics.
But an IV infusion is good for more than just dehydration. We have a variety of IV therapy packages designed to ease cold and flu symptoms, support weight-loss and athletic training regimens, and help you manage chronic conditions, along with many other uses. 
Book an appointment in Steamboat Springs with us today to try it for yourself.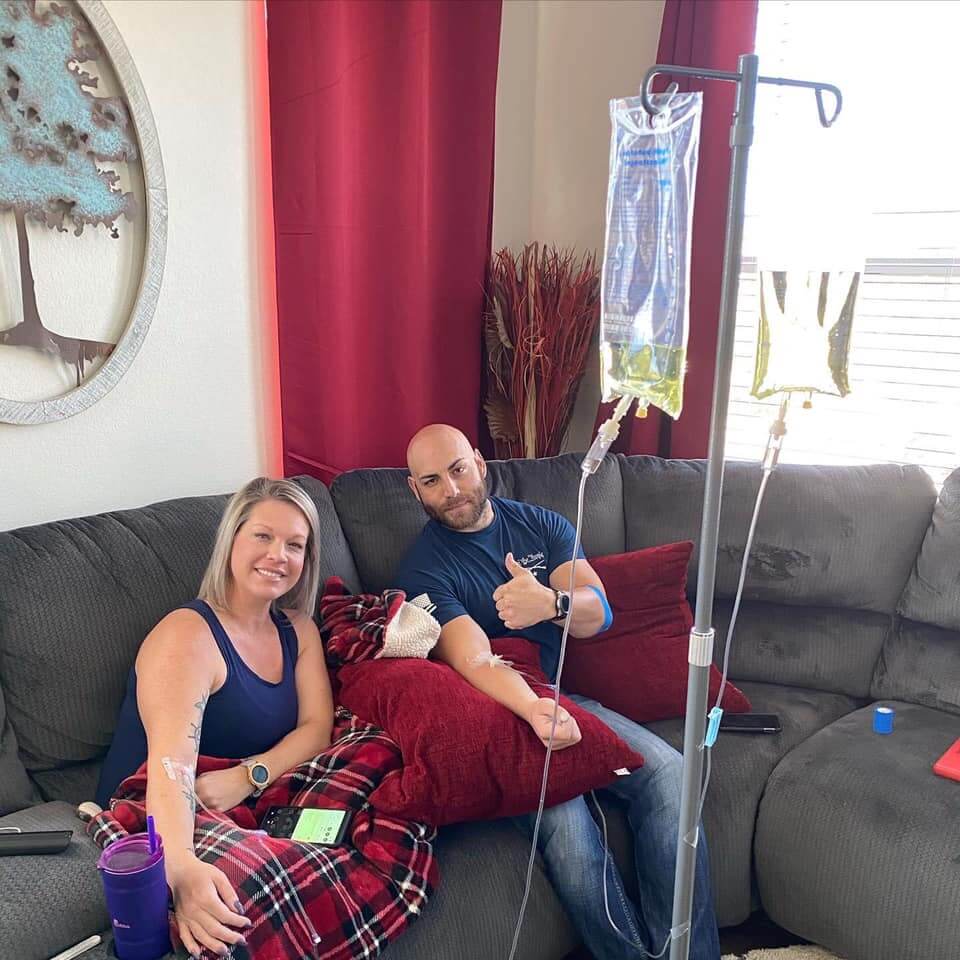 Feel Rejuvenated in Steamboat Springs, CO
In Steamboat Springs, IV therapy is a valuable wellness tool to keep you feeling your best. That's because potent concentrations of vitamins, minerals, supplements, and medications are infused right into the bloodstream. You get fast, maximum absorption, so you feel the results quickly. (Especially when you compare an IV to an oral supplement or medication, which travels through the digestive tract first, so it may take longer to feel the effects.)
And unlike a pill or tablet, IV therapy is customizable, so you can add certain ingredients tailored to your needs. Want to get mental and physical anti-aging benefits? Try adding a dose of cutting-edge NAD+ to your drip bag. If you regularly deal with fatigue or low energy, vitamin B12 can help you feel rejuvenated. We also offer signature packages, so you have plenty of options for IV therapy in Steamboat Springs.
Try IV therapy for:
Dehydration
Colds, flu, and other illnesses
Hangovers
Athletic recovery
Morning sickness
Migraines, allergies, and other chronic conditions
Jet lag
Altitude sickness
Weight-loss support
And more!
Rocky Mountain IV Medics delivers all this right to your door. We provide mobile IV therapy that comes to your home, office, gym, hotel room, or another convenient site within any of the locations we serve.
All infusions are performed by experienced medical professionals who ensure you'll have a safe and comfortable IV experience (learn more about our team). Our reputation for quality makes us the top choice for mobile IV therapy in Steamboat Springs, CO.
Who Is Eligible for IV Therapy in Steamboat Springs?
Our Steamboat Springs IV therapy services are available for patients ages 10 and older. 
One of our team members will assess you prior to your IV treatment. They take the time to talk with you about your health history and your goals for IV therapy before helping you select the right package. 
During an IV session, our team member will check your vital signs before hooking up the IV to your arm and monitor you throughout the treatment. Trust Rocky Mountain IV Medics 
for mobile IV therapy in Steamboat Springs.
How Much Does an IV Cost in Steamboat Springs?
Our IV packages are affordable at most price points because we want everyone to experience the benefits of mobile IV therapy in Steamboat Springs. We also offer a broad selection of vitamins, minerals, and medications you can add to an IV drip.
Contact us today to get started: Call or text (720) 987-2155 or go online to book an appointment in Steamboat Springs.
Book Now!
Serving Steamboat Springs & all suburbs!
Open 8 AM-8 PM, Sunday-Saturday
Schedule a Mobile IV Drip Today
Ready to kick your dehydration to the curb or overcome a nasty bout of food poisoning? Choose discreet, safe mobile IV therapy in Steamboat Springs, Colorado. Schedule with Rocky Mountain IV Medics right now.